The Benefits of Gummy Bear Breast Implants
Published on September 23, 2016 by
Tal Roudner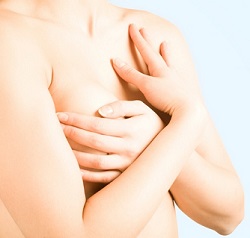 Breast augmentation is one of the most popular cosmetic surgery procedures, and it is requested by thousands of women every year in the US alone. Now, thanks to years of research and development, cosmetic breast enhancement has reached an all-new level with the introduction of gummy bear implants.
This new advancement in cosmetic breast enhancement has piqued the curiosity of women all around the world. Thanks to gummy bear implants, women who were interested in breast implants have a new option aside from traditional silicone or saline implants.
Gummy Bear Implants Explained
The term "gummy bear" implant was coined by a well-regarded plastic surgeon in California. The surgeon stated that the implants were named after the chewy gummy candies because they retained their shape and remained stable even when cut in half, much like an actual gummy bear. These implants are made from cohesive silicone gel, which helps them retain their shape and form.
These implants were approved by the US Food and Drug Administration (FDA) in March of 2012. They are now being manufactured by many companies, including Allergan. We offer Allergan's NATRELLE 410 anatomically shaped highly cohesive silicone gel gummy bear implants.
What Is Special About Gummy Bear Implants?
Gummy bear implants are made from a silicone gel enclosed in an outer shell and are very similar to fourth-generation cohesive gel implants. However, gummy bear implants are more cohesive than fourth-generation implants.
The semi-solid viscous silicone gel used in these implants has strong form-retention properties, making this a one-of-a-kind implant. The consistency of the gel is much thicker than traditional silicone gel implants, so these implants have a much firmer structure than other traditional implants and are much less likely to rupture. The breast implant's silicone shell is also much thicker than that of traditional implants.
These implants are not round. Instead, they have increased projection at the base with a more tapered appearance at the top. These implants have been designed to take on the shape of natural breasts, which is why they are tear-drop shaped. The firm silicone gel within these implants helps maintain that shape.
What Are the Advantages of Gummy Bear Implants?
One of the biggest advantages of gummy bear implants is that they are very form-stable and mimic the shape of natural breasts by giving the bottom of the breast more fullness.
These implants are also generally much less likely to cause complications. The implant has much less of a chance of causing rippling in the skin, as it is comprised of firmer gel. Because it is a textured implant rather than a smooth one, the chance of breast implant migration is quite low. Studies have also shown that they are less likely to lead to capsular contracture.
Schedule Your Consultation
Consult experienced double-board-certified plastic surgeon Dr. Tal Roudner and learn all about gummy bear implants, the procedure, potential complications, and the recovery time involved before you decide on undergoing this procedure. Dr. Roudner will be available to answer your questions and will walk you through the breast augmentation procedure. To arrange a consultation, contact our office.