Mommy Makeover Video Testimonials
Contact! – (Click to view all of our Video Testimonials)
Mommy Makeover Before & After Photos

(Click to view our entire Mommy Makeover Before & After Photo Gallery)
Mommy Makeover surgery in Miami with Dr. Tal Roudner
Miami plastic surgeon Dr. Tal Roudner has extensive skill and experience performing the three procedures that typically make up the mommy makeover. In fact, he co-wrote the chapters on breast augmentation and breast lifts for a textbook that is currently used to train new plastic surgeons. When you call our Miami office, let us know that you are interested in having a consultation with Dr. Roudner here at our Miami office to discuss a mommy makeover.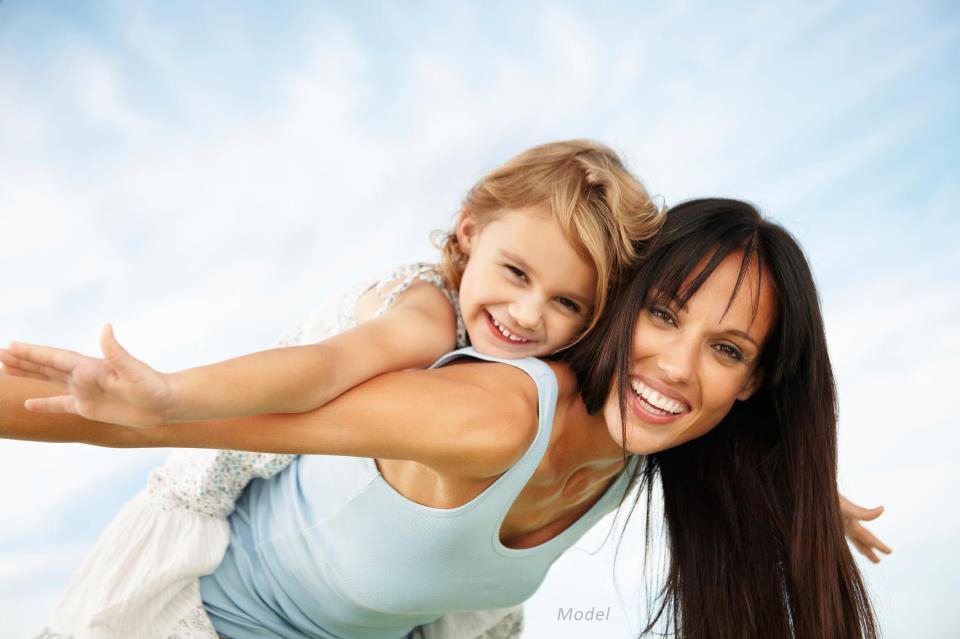 When you arrive at our Miami office for your mommy makeover consultation, you will meet with Dr. Tal Roudner to discuss the benefits and risks of the surgical procedures involved in the mommy makeover and decide which ones are right for you. Miami plastic surgeon Dr. Tal Roudner is reviewed by patients as being caring, compassionate and easy to talk to. You will feel comfortable and confident speaking with him and making these important decisions about your body and your well-being.
Want to talk with Dr. Tal about your mommy makeover surgery? Then simply call our Miami office at 305-767-7719 or request a consultation.
Related:
Contact Dr. Tal Roudner
Contact our office with your questions.

Is a Mommy Makeover in Miami Right for You?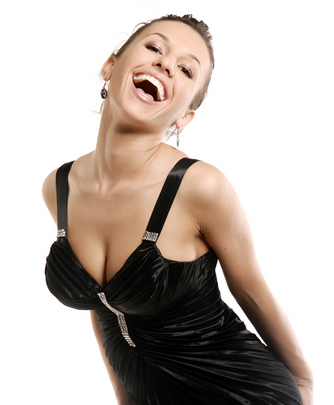 The best candidates for a mommy makeover are women who do not plan to have any more children and would like to improve the "problem areas" that exercise, healthy diet and active lifestyle are not able to address.
Following childbirth, many women are troubled by breasts that appear deflated or sagging, loose and stretched abdominal skin, lax abdominal muscles with a protruding abdomen and fat deposits in areas such as the hips, abdomen and thighs . While some mommy makeover procedures include a breast lift (Mastopexy), breast augmentation (Augmentation Mammaplasty), tummy tuck (Abdominoplasty), liposuction (Liposculpture) or other body contouring procedures. Most mommy makeovers will only involve a few of the procedures depending on their individual needs.
Are you ready for a Mommy Makeover?
After giving birth, many women are uncomfortable with the new appearance of their bodies and choose to get a combination of procedures such as a breast lift, breast augmentation and tummy tuck to fix their problem areas. This process has come to be known as a mommy makeover.
Scheduling Your Mommy Makeover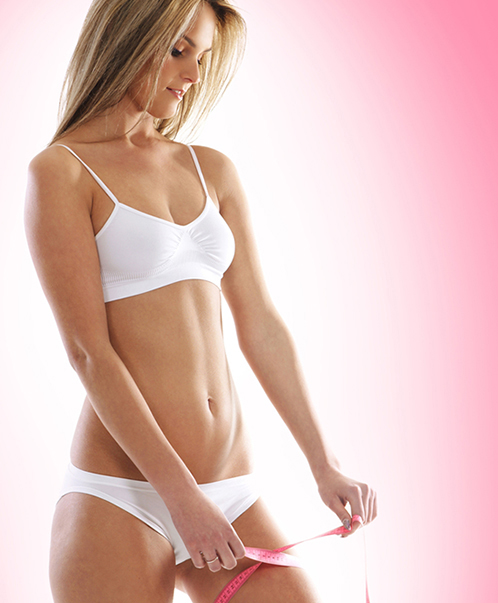 If you decide that a mommy makeover is right for you, we will schedule you for your surgery. You and Dr. Roudner will work together to determine if multiple procedures or a single procedure is advised. In some cases, it may be better to perform the surgeries at the same time. However, to make your recovery easier, it may be preferable to opt to have your breast surgery and your tummy surgery performed separately to allow healing in between each procedure.
Your surgeries may be performed here at our Miami surgical suite conveniently located within our Miami offices, or they may be performed at a local Miami hospital. Dr. Roudner will work with you to make this decision based on your own unique needs.
Following Your Mommy Makeover Surgeries
After your mommy makeover surgeries at our Miami office, you should carefully follow Miami surgeon Dr. Roudner's post-op instructions to ensure the best outcome and healing. Keep your follow-up appointments at our Miami office so Dr. Roudner can check on your progress and help you avoid any possible complications.
Do not return to your regular level of activity until Dr. Roudner gives you the go-ahead. Your healing time will depend greatly on the procedure you had done as well as your age and level of health.
Mommy Makeover Surgery at our state of the art Miami plastic surgery center
A Mommy Makeover with Dr. Roudner in Miami can leave you feeling refreshed, restored and looking great. Dr. Roudner is a certified cosmetic surgeon in Miami who can perform liposuction to eliminate the stubborn pockets of fat that accumulated during your pregnancy. While these pockets are easy to obtain, eliminating them can sometimes seem impossible. That is when a Mommy Makeover in Miami can help.
A Mommy Makeover in Miami
Dr. Roudner can perform a tummy tuck (abdominoplasty) to get rid of the extra skin that remains on the front of your abdomen. This leaves you with a lean, smooth exterior that matches your reduced body mass. A breast lift with or without a breast augmentation can also be performed during your Mommy Makeover. Dr. Roudner can help restore your breasts to their more youthful, pre-pregnancy shape. You may also want to consider liposuction.
If you are interested in a Mommy Makeover, please contact Dr. Roudner today. Because each patient has different needs, Dr. Roudner can help you determine which of the Mommy Makeover procedures will best accomplish your desires.
Your Initial Consultation for Your Mommy Makeover in Miami
During your Mommy Makeover initial consultation in Miami, Dr. Roudner will:
Ask you what you want to achieve with your Mommy Makeover procedure
Perform an examination
Explain his recommendations for you
Answer any questions you have related to your Mommy Makeover procedure
You will be given the opportunity to examine the Mommy Makeover results photographs of Dr. Roudner's patients. Dr. Roudner will personally discuss with you what results he expects to achieve with your Mommy Makeover procedure in Miami.
What to Expect with Each Mommy Makeover Procedure in Miami
Abdominoplasty/Abdominolipoplasty – Tummy Tuck
A tummy tuck is done to remove excess skin from your lower abdomen. Dr. Roudner will also tighten your abdominal muscles.
The most common tummy tuck techniques used during a Mommy Makeover procedure:
Full – Dr. Roudner makes an incision around the navel and the lower abdomen (from hip to hip)
Modified and Mini – no incision around the navel and the abdominal incision is substantially shorter
Once Dr. Roudner has made the necessary incisions to perform your Mommy Makeover tummy tuck procedure, he will:
Perform abdominal liposuction and limited flank liposuction
Lift any excess skin and fat off your abdominal wall
Tighten your abdominal muscles
Remove excess skin
If necessary, a new opening for the navel is created
Drains are put into place
Incisions are closed
A Breast Lift as Part of the Mommy Makeover Procedure in Miami
As previously mentioned, when skin loses its volume or elasticity, the breasts tend to sag, losing their firmness and shape. A Breast Lift Surgery (Mastopexy) is used to reshape and lift the breasts. During a breast lift surgery as part of a Mommy Makeover procedure in Miami, Dr. Roudner can also address large areolas. He can reduce their size and then move the nipple to a more natural-looking position.
One of the most common techniques Dr. Roudner uses for his Mommy Makeover's mastoplexy surgery is the anchor-shaped incision (wise mastopexy) that follows the natural contour of the breast. This anchor-shaped incision outlines the area where Dr. Roudner will remove the skin and identifies the nipple's new location.
Once the excess skin is removed, he moves the areola and nipple to an anatomically more natural position
The lateral and medial breast tissue pillars are brought together and sutured to each other to give the breast internal support and the skin closure creates a shapelier breast.
Generally, the nipple areolar complex is made smaller to achieve an aesthetic appearance, the edge of the areola is sutured to the edges of the breast skin remaining after the excess lax skin is removed.
Contact! – (Click to view all of our Video Testimonials)
To schedule your Mommy Makeover consultation at our Miami office just call 305-767-7719 or use our
contact form
to email us your request.
Miami plastic surgeon Dr. Tal Roudner
sees every patient individually and spends the time needed to thoroughly answer all questions and concerns.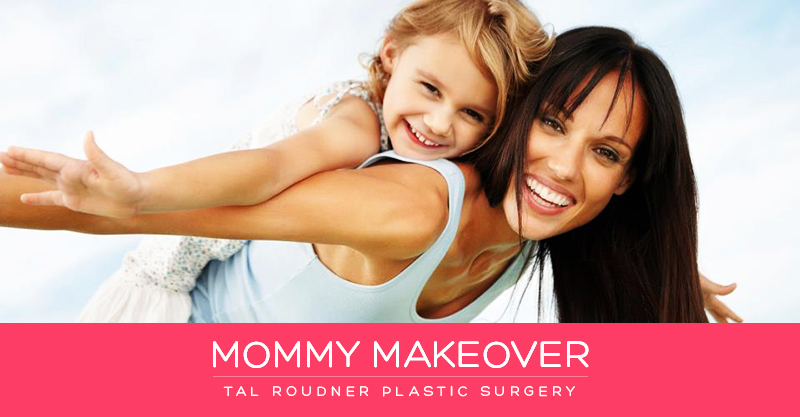 Contact Us for a consultation. Call our office directly at 305-767-7719 today!
Contact Dr. Tal Roudner
Contact our office with your questions.