What Is Fat Transfer?
Fat transfer, also known as fat grafting, autologous fat transfer, or lipofilling, utilizes a patient's own fatty tissue to add volume to the breasts, buttocks, or labia, or to rejuvenate the face, lips, or hands. This procedure allows for undesirable fat deposits in areas such as the abdomen, love handles, back, arms or thighs to be utilized to enhance the face, breasts or buttocks.
Fat Transfer Procedures
Dr. Tal T. Roudner is an award winning plastic surgeon with extensive experience in cosmetic and reconstructive procedures. He strives to provide each patient with personalized care and natural looking results. Dr. Tal Roudner performs fat transfer surgery, and also specializes in body contouring and mommy makeover procedures. In an initial consultation, Dr. Tal Roudner will discuss your medical history and aesthetic goals, evaluate your candidacy for fat transfer, and explain your options.
Where Can You Get Fat Transfer?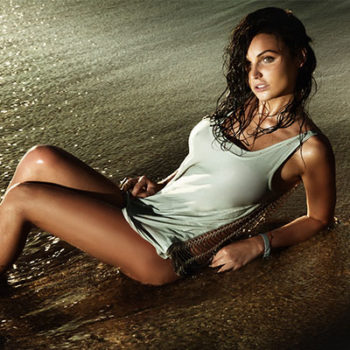 Face – Fat can be transferred to the face to add volume to the cheekbone area, fill in smile lines, plump the lips, and smooth out marionette lines. Dr. Tal Roudner also regularly performs facial fat transfer as part of a facelift procedure.
Breasts – Fat transfer to the breasts can help contour a naturally appealing silhouette when performed in conjunction with breast implant surgery. This procedure can also be beneficial to breast reconstruction patients.
Buttocks (Brazilian Butt Lift) – Dr. Tal Roudner offers fat injection procedures to the buttocks to create an elegantly enhanced shape that accentuates natural curves.
Labia Majora (labiaplasty) – Fat transfer can be included in vaginal rejuvenation surgery to revitalize labial tissue that has lost volume.
Hands – Women who otherwise appear younger than their actual age may notice signs of aging in their hands, such as visible veins and tendons. Dr. Tal Roudner offers fat transfer to restore a youthful look to the hands.
How Does Fat Transfer Work?
Fat is collected from a predetermined area of the patient's body via liposuction. Typical areas for the liposuction include abdomen, love handles, inner thighs, upper arms or back. Learn more about liposuction here. One the fat is collected, it needs to be properly prepared for transfer. Dr. Tal Roudner uses state of the art medical equipment that operates in a closed system which automatically separates fact cells from other fluid. The closed system means that the fat is not exposed to the environment, which would necessitate a separate filtering system and introduce the possibility of contamination. Patient safety is our top priority. The fat will then be injected into the transfer site using syringes. Dr. Tal Roudner will use several syringes spaced apart to create an even and natural looking distribution.
Benefits of Fat Transfer
Minimal risk of allergic reaction because your own biological material is used
No medical devices (excluding fat transfer with breast implant procedures)
Fat transfer can be used to reshape the body to a desired silhouette
Natural looking results
Results may last longer than traditional facial fillers
Are You A Candidate For Fat Transfer?
Patients seeking a fat transfer procedure will have an initial consultation with Dr. Tal Roudner at our Miami office. Several factors will be evaluated to determine if you are a candidate for a fat transfer procedure. Some guidelines include:
General good health
No circulation problems or blood clotting issues
Enough fatty tissue available for transfer
Desire for natural looking results
What to Expect From Your Fat Transfer
Patients seeking fat transfer should understand that this procedure is best suited for subtle enhancement, and individual results may vary due to the organic nature of fatty tissue. Your surgical and recovery experience will also vary dependent on the areas of fat transfer. Most patients will be given general anesthesia, although patients undergoing smaller procedures may opt for local anesthesia with light sedation. In general, patients should expect to rest and devote time to recovery for 1 to 2 weeks after their procedure. As you heal, some of the fat transferred may be reabsorbed by your body. Typically, final results will be visible 8 to 10 weeks after surgery. Your surgery, your recovery time, and the appearance and longevity of your results will be influenced by a number of factors, including:
The body parts used for fat harvest and transfer
Your unique genetic makeup and the characteristics of your fat cells
Coinciding procedures performed
How Much Does Fat Transfer Cost?
The price of fat transfer surgery with Dr. Tal Roudner is approximately $3,500 to $12,000 and will vary based on the type of procedure. Information on financing options is available. We encourage all patients seeking cosmetic surgery to research their options and select an experienced and well-regarded Board Certified Plastic Surgeon who emphasizes patient safety and satisfaction.
Contact Us
Take the first step toward the body of your dreams. Contact us today to schedule a consultation. Our team is available to answer any questions and provide information on fat transfer surgery or other procedures for the face or body.
Request a Consultation
Call 305-767-7719 or Use the Form Below to Schedule Online!