Facial Fillers Overview
Injectable facial fillers make it possible for many to have smooth, youthful appearing skin without the need for invasive surgical procedures. While the goal of most surgical facial procedures is to reposition the skin and soft tissues to eliminate lines, wrinkles and sagging, facial fillers complement the procedures by adding volume to the tissue as well as boost the skin's own production of collagen and elastin.
In addition to correcting wrinkles and creasing, facial fillers are also used to augment lips that have lost volume over the years or lack shape and form by filling them out. Facial fillers can also improve the appearance of a mouth that appears to slant downward. Most of the time, facial fillers are used to treat the smile lines that commonly appear in the mouth and nose area as well as frown lines that occur between the eyes and even acne scars.
While facial fillers have been available since 1981, the older forms consisted primarily of bovine collagen. These early facial fillers were effective and smoothed out wrinkles, but the results didn't last long, and enough people were allergic to the fillers that a skin test was necessary to avoid complications.
Today's fillers are not only hypoallergenic and have a low risk of complications; they are also less painful to inject, far less costly and last for a longer time. Additionally, the facial fillers in use today have highly predictable results and feel and look completely natural. When facial fillers are used successfully by a skilled doctor who is trained and experienced in their use, a youthful, smooth, natural skin appearance should be expected.
Facial Fillers and Rejuvenation in our Miami Office
One of the most gratifying procedures for patients seeking facial rejuvenation or reconstruction are the minimally invasive procedures with soft tissue fillers. The procedures have an immediate correction of the wrinkles (rhytides), contour irregularities and scars as a result of the injection of the dermal fillers into those areas. Fillers complement procedures such as facelifts, that reposition the skin and soft tissues, by adding volume to the face creating a more natural youthful appearance. Fillers can also increase the fullness of the lips (see section on lip enhancement) and lessen the downward slant of the corner of lips. The most common areas treated are the smile lines around the nose and mouth, cheek bones (malar area) fine lines above the mouth, frown lines between the eyes, temporal hollows, pre- jowl hollows, marionette lines and acne scars.
First soft tissue fillers were approved in 1981 and consisted of bovine collagen.Productssuch as Zyderm and zyplast, who were extremely effective for the correction of fine lines and shallow scars, often lasted only 3 months and required skin testing for possible allergic reaction.
The ideal soft tissue filler should be safe, hypoallergenic, painless to inject, inexpensive, and long lasting with predictable results. It should also feel as part of the human soft tissues, be available for injection immediately, be easy and fast to inject, have minimal downtime to the patient with a low risk of complications.
By definition, a soft tissue filler is a product that is injected or placed into the soft tissue. It could be injected into the dermis, subcutis and superficial or deep fat above bone.
Collagen fillers are great fillers for very superficial wrinkles but are short lasting and have fallen out of favor when using soft tissue fillers.
One of the new types of soft tissue fillers are the hyaluronic acid fillers. They are the most prominent glycosaminoglycans (building block of the skin). They carry the capability to bind to water and when injected into the soft tissues they hydrates, softens and volumizes the skin. In addition to these benefits they stimulate fibroblast (cells that produce our own collagen) to produce new collagen and elastin. The hyaluronic acids are identical in all species and the risk of allergic reaction is remote. The hyaluronic acid fillers are an excellent soft tissue filler agent and are the most commonly used today around the world. Recently the FDA-approved hyaluronic acid product that contains lidocaine, thus significantly decreasing the discomfort experienced with injection. One of the great advantages of the hyaluronic acid as compared to the other type of fillers is the ability to dissolve the filler after the injection when the swelling subsides if the patient is displeased with the results with an enzyme called hyaluronidase (considered an off-label use). Restylane, Juvederm and Perlane are some of the common ones used in the US.
Calcium Hydroxylapatite is a soft tissue filler that has a consistency of bone as in our body and is injected in a cellulose gel carrier. Its hypoallergenic due to the identical composition to our bone building block. It is a thicker material than the hyaluronic acids and is used for greater volume augmentation. It is injected subdermally at the dermal-subcutaneous junction and latest studies have showed it has a stimulatory effect of collagen production( induce neocollagenesis) by stretching the fibroblasts. The soft tissue filler is composed of 30% calcium hydroxylapatite and 70% carrier gel. Due to the pain associated with injection, lidocaine is added to the syringe to anesthetize the area, without a clinical appreciable decrease in effect of the filler.
Reasons For Facial Fillers
Due to the increasing desire of people to achieve a more youthful appearance and be competitive in the businesses market of today's age. There has been an increased demand for minimally-invasive procedures/"lunch-time procedures", were soft tissue fillers are used to improve the physical appearance of an individual giving a rejuvenated look without extensive surgery. The treatments are done with minimal discomfort, minimal to no downtime and impressive results for fraction the cost of a surgical procedure. In addition the new generation of dermal fillers are relatively longer lasting, have minimal adverse effects, ready to use out of the box, do not require refrigeration and do not require skin testing prior to treatment.
Your Facial Fillers Treatment Session With Dr. Tal
It's important to choose wisely when you are selecting a doctor to perform your facial fillers treatment. Dr. Tal Roudner in Miami specializes in the use of facial fillers such as Radiesse, Restylane, Perlane, Juvederm, Belotero and Sculptra to treat facial wrinkles. You can schedule a consultation by calling 305-767-7719 to further understand what facial fillers can do for you.
Different facial fillers are used to treat different conditions. Your consultation at our Miami office will allow Dr. Tal Roudner to get to know you and understand your concerns and goals. He will then evaluate you anatomical features closely and devise a treatment plan that will most effectively meet your goals.
Soft tissue fillers, also known as facial fillers or dermal fillers are substances that are injected into the dermis or the subcutaneous tissues below the surface of the skin to fill in lines, wrinkles, hallows, scars and restore lost volume to the face. Dr. Tal Roudner is a specialist in minimally invasive treatments, such as facial fillers, and is located in Miami, FL.
According to the American Society of Plastic Surgeons, in their cosmetic national data bank statistic reports of 2014, Soft Tissue Fillers procedures were performed in 2,301,673 patients that year. That is a 3% increase from 2013 and a 253% increase from 2000.
Dr. Tal Roudner uses soft tissue fillers as one of the main minimally invasive procedure in facial rejuvenation. By using the soft tissue fillers he revives the youthful appearance and restores the shape, fullness and projection of the face without any visible scarring.
Dr. Tal Roudner uses a variety of different fillers to treat different regions of the face. The appropriate filler is used according to the fillers matching characteristics for that region. Dr. Tal Roudners goal is to achieve a maximal, yet subtle correction that is natural in appearance.
Contact us for a consultation in our Miami office.
Types of Facial Fillers Available at Our Miami Office
Juvederm (Juvederm Ultra/Juvederm Ultra Plus)

Juvederm was introduced into the US market in 2006 Like Restylane and Perlane it is also a non-animal stabilized hyaluronic soft tissue filler. In the US two types of Juvederm soft tissue fillers are FDA approved. Juvederm Ultra Plus has a higher proportion of cross-linking than Juvederm Ultra. Juvederm has the highest degree of cross-linking and thus has a smooth consistency. Juvederm indications are similar to those of Restylane and Perlane. In 2010 Juvederm Ultra XC and Juvederm Ultra Plus XC became available with lidocaine, to reduce pain with injection.
Radiesse

Radiesse has been approved by the FDA in 2006 for the correction of facial wrinkles and folds and for the correction of HIV-associated facial atrophy. In 2009 it received FDA approval for cosmetic use for correction of facial fat (lipoatrophy), bone and muscle loss in non-HIV patients. The clinical results may last as long as 12 months or longer in some patient population. The gel carrier usually last no longer than 6 months reducing the noticeable effects seen initially. The average duration of noticeable correction is 9 -12 months. The swelling after treatment is slightly longer lasting than with the other soft tissue fillers and may last 7- 10 days. The most common applications for Radiesse are subdermal implantation for the correction of temporal wasting, atrophic cheeks and zygomatic bones, nasolabial folds, moderate-to-severe facial wrinkles and the pre-Jowl hollows.
Restylane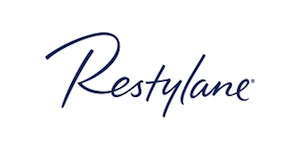 Restylane has been approved by the FDA since 2003 for the treatment of nasolabial folds. It has been used as an off label treatment for correction of the glabellar frown lines, tear troughs, marionette lines, pre jowl hollows, nasal deformities as well as lip and cheek augmentation. The correction in most patients lasts between 6 – 9 months. Restylane-L was introduced in 2010 and contains lidocaine to reduce pain upon injection.
Perlane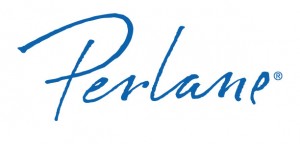 Perlane is a soft tissue filler that is identical to Restylane but consists of larger gel particles. It is suitable for the correction of deeper folds and works well for cheek and lip augmentation. The filler usually lasts between 6-12 months. Perlane-L, which contains lidocaine to reduce pain upon injection was introduced to the market in 2010.
Sculptra

Poly-L-lactic acid, also known Sculptra, is a synthetic material that is used for suture production and is broken down to multiple small particles that are dissolve over time (biodegradable) , accepted in our body (biocompatible) and is believed to stimulate our body cells that produce collagen (fibroblasts) to produce more collagen, thus increasing facial volume. Sculptra differs from all other fille. Sculptura correction and improvement in appearance is noticed only over time and after multiple treatments, but lasts longer than most other fillers. It was originally used only in treatment of HIV-associated loss of fat volume in the face (lipoatrophy) but has been approved in 2010 for cosmetic use for correction of nasolabial folds. Sculptra is used off label for the correction of skin folds and facial volume augmentation. Poly-L-lactic acid is nearly always injected deep to the dermis (subdermally). Unlike the other soft tissue fillers the results are not appreciated for 4 to 6 weeks and the patients require 2-3 treatment sessions that are at least 4-6 weeks apart. No skin test is required prior to treatment.
Belotero Balance®

A dermal filler as unique as you are. Specially designed to integrate into your skin and mold to your distinct facial contours. By adapting to the individuality of your skin, it softens lines and wrinkles around the nose and mouth for smooth and natural results that are uniquely you.
Prepping for Facial Fillers and Rejuvenation
Prior to having any treatment with a soft tissue filler such as Radiesse, Juvederm, Restylane, Perlane, Belotero or Sculptra the patient should avoid taking any medications that will cause bleeding, also known as blood thinners, unless they are medically necessary for the patient. Medications such as aspirin, ibuprofen, naproxen etc. should not be taken at least 14 days prior to the treatment in order to avoid the increase risk of bleeding, bruising and hematoma. If needed Tylenol can be used (if not allergic to the medication) for any fever, headache or pain. The patient should not be taking any medications from the curera family such as the antibiotic amikacin. The area should be clean and makeup should be removed. If the patient desires a topical anesthetic may be applied 1 hour prior to treatment in order to create a "numbing" effect. Cooling the area prior and after to the procedure as well as using adrenaline with the anesthetic and the use of arnica montana, bromelain homeopathic remedies can reduce swelling and bruising significantly.
What to Expect from Facial Fillers and Facial Rejuvenation
Immediate correction of facial wrinkles, depressed scars or noticeable volume enhancement in the areas treated when using hyaluronic acid (Juvederm, Restylane, Perlane, Belotero), or calcium Hydroxylapatite (Radiesse) products. After treatments a gradual dissolution of the fillers over a period of 4-12 months depending on the areas treated and the products used.
Gradual correction of facial wrinkles, depressed scars and gradual volume enhancement in the areas treated with the use of poly-L-lactic acid (Sculptra). Once achieving maximal correction or volume enhancement a gradual dissolution of the filler product is noticed over a period of 24 – 36 months period.
Patients that are treated with the fillers on a regular schedule will notice a more youthful, elastic and "shiny" skin over time due to their own collagen production by fibroblasts (cells producing collagen) that are stimulated by the filler injected.
Techniques Used During Facial Filler Treatment
After preparing the skin at the areas to be injected with alcohol or any other antiseptic solution, the fillers mixed with anesthetic solution are injected into the mid to deep dermis as well as sub-dermis (hyaluronic acid and calcium Hydroxylapatite) or sub-dermis (poly-L-lactic acid) using small gauge needle. The filler can be placed by serial threading, linear threading, depo placement or cross hatching. The area may be gently massaged by Dr. Roudner if needed to obtain smooth distribution.
Anesthesia Used During Facial Fillers Procedures
A topical anesthetic may be applied to the area one hour prior to the injection of the soft tissue filler. Another option is to perform a regional block with an injection of anesthetic such as Lidocaine. Most soft tissue fillers today come pre-mixed with anesthetic or are mixed with an anesthetic right prior to the injection to reduce the discomfort of the procedure.
Length of Time Needed for Facial Fillers Procedures
Depending on the extent and the amount of injectable soft tissue filler used the procedure may take anywhere from 10 minutes up to an hour.
Post Treatment of Facial Fillers
After the treatment apply cool pack (not direct ice) to the treated area to reduce the inflammation. The areas should not be manipulated or massaged unless instructed by Dr. Roudner to avoid shifting of the filler. ONLY WHEN USING SCULPTURA a type of soft tissue filler the patient is instructed to massage the area treated for 5 minutes, 5 times a day for 5 days (rule of 5's).
You may experience some bruising and swelling, this is normal. Dr. Tal Roudner will provide you with suggestions for reducing the bruising and swelling which may last from three to ten days. Some types of facial fillers give you a noticeable difference quickly, while others will take time to develop (Some may take up to six weeks for the full effect to be seen). Dr. Tal Roudner may request that you return to our office after a certain amount of time has passed so he can check your results and discuss your goals for maintenance. He will also provide you with specific side effects that may occur. He will let you know which ones are to be expected, and when you should call our Miami office. Of course, if you have concerns at any time, please call our office and let us know.
To find out more about facial fillers and schedule your consultation appointment with Dr. Tal Roudner, please call our office at 305-767-7719.
Facial Fillers Frequently Asked Questions
Additional Information Regarding Facial Fillers
Some of the most common side effects of the soft tissue filler treatments are bruising and mild discomfort on injection. The use of the soft tissue fillers with Lidocaine has significantly reduce the pain and discomfort during the injections (unless contraindications to the use of lidocaine are present). Redness (erythema) and swelling (edema) are common after treatment and typically last a few days. Bruising is less common and may last from days to a few weeks. When the hyaluronic acids are injected too superficially, a bluish discoloration may be noticed (Tyndall effect). That represents visible hyaluronic acid filler at the superficial and translucent epidermis. The filler then can be dissolved with the use of hyaluronidase or by nicking the skin with a small-gauge needle (30 gauge) or scalpel blade and gentle expressed out of the small opening in the skin.
Occasionally, palpable nodules can be felt under the skin, which often occurs when the multiple-puncture technique is used or depot injections are performed to place the dermal filler. For this reason, linear threading is now used most commonly, which minimizes the risk of nodules. As with collagen, patients should avoid all blood thinners for 14 days prior to treatment.
The clinical results from Sculptra are less predictable than the other soft tissue fillers. The results take 4-6 weeks to be appreciated. Dermal and subcutaneous nodules that are rarely noticeable but maybe palpable have been reported after treatment and often take 7 months or much longer to develop. The rule of 5's with vigorous post treatment massage and reconstitution of the product with 6 or more milliliters of sterile water (mixed with Lidocaine to reduce discomfort) is believed to reduce the incidence of nodule formation. The use of Sculptra around the eyes, lips or hands should be avoided due to the nature of the skin in those areas and the high incidence of nodule formation.
Radiesse injections without the addition of lidocaine can range from mild to moderate discomfort. Injection into the dermis are avoided as they may result in palpable or noticeable nodule formation. Treatment of the lips, tear trough and under eyes are not recommended as they result in cyst/nodule formation due to the contraction of the muscles and thin skin in those areas. Other extremely rare complications may include scarring, necrosis of skin, granulomas and blindness.
Request a Consultation
Call 305-767-7719 or Use the Form Below to Schedule Online!