Tal T. Roudner, MD, FACS
A Top Plastic Surgeon in Miami
Dr. Tal T. Roudner received his bachelor degree in science at the University of Miami in Coral Gables, Florida. He earned his medical doctorate degree at the Sackler School of Medicine at Tel-Aviv University.
Dr. Roudner trained in general surgery at the MCP/Hahnemann University Hospital at Drexel University and at the esteemed ivy-League institution, the University of Pennsylvania.
Dr. Roudner was a research fellow at the department of Dermatology and Cutaneous Biology at Thomas Jefferson University. The research lab is funded by the National Institutes of Health and is one of the highest funded dermatology and cutaneous biology research labs in the country. During this fellowship, Dr. Roudner studied the effects of sun damage on skin aging and innovative treatments aimed at slowing, pausing and reversing those processes, and thereby rejuvenating the aging skin. Dr. Roudner presented his work at numerous meetings.
Dr. Roudner completed his training in plastic and reconstructive surgery at the New York-Presbyterian University Hospital, the prestigious hospital for the Ivy-League universities of Cornell and Columbia. In addition, he gained knowledge in using the latest surgical techniques at world-renowned centers for plastic and reconstructive surgery, such as the Memorial Sloan-Kettering Cancer Center and the Hospital for Special Surgery.
Dr. Roudner has co-authored chapters in one of the latest textbooks on cosmetic surgery: Breast Augmentation and Breast Lift. In addition, he authored an article on chest reconstruction in one of the world's leading journals on surgical operative techniques. Dr. Roudner is a member of the American Society of Plastic Surgeons (ASPS), Miami Society of Plastic Surgeons, Florida Medical Association, and American Medical Association from whom he received the "Physician Recognition" award. He also holds the prestigious title as a fellow of the American College of Surgeons (ACS).
Dr. Tal is a Plastic Surgery Specialist in Miami, FL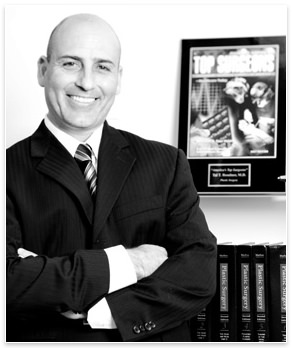 Dr. Roudner specializes in plastic surgery procedures such as breast augmentation and breast implants, breast lift, male breast reduction and female breast reduction and breast revision surgery. Other procedures commonly performed by Dr. Roudner are nose surgery, eyelid surgery, facelift surgery, brow lift, ear surgery, tummy tuck, liposuction, fat injections, body contouring, as well as reconstructive surgery for breast and skin cancer patients.
Dr. Roudner performs minimally invasive and non-surgical procedures including facial fillers and lip augmentation (Radiesse, Restylane, Juvederm, Perlane, and Sculptra), neuromodulators (Botox and Dysport), and chemical peels. To complement these procedures, he employs the latest lasers and intense pulse light equipment for fractionated skin resurfacing, scar and stretch mark treatments, facial pigment and vessel removal as well as leg vein removal. A recent addition to Dr. Roudner's practice is Ultherapy skin tightening treatments, the latest ultrasound skin tightening technology by Ulthera. Dr. Roudner also carries a superb line of skin care products.
Dr. Roudner is in private practice at the Aesthetic Surgery Center of Coral Gables and is on staff at Baptist Memorial Hospital, South Miami Hospital, Doctors Hospital and Mercy Hospital.
Academic Background
Undergraduate
Bachelor of Science
University of Miami
Coral Gables, FL
1989-1993
Medical
Medical Doctor
Sackler School of Medicine – Tel-Aviv University
Tel-Aviv, Israel
1994-1997
General Surgery Internship and Residency
MCP Hahnemann University Hospital – Drexel University
Philadelphia, PA
1998-2001
General Surgery Residency
University of Pennsylvania – Pennsylvania Hospital
Philadelphia, PA
2001-2005
Research Fellow
Department of Dermatology and Cutaneous Biology
Thomas Jefferson University
Philadelphia, PA
2003
Plastic Surgery Residency
New York Presbyterian Hospital – The University Hospital of Columbia and Cornell
New York, NY
2005-2007
Awards and Honors
2016 America's Most Honored Professionals – Out of the hundreds of thousands of professionals who even made our database… You are the "Best of the Best!" You've been awarded more than anyone else. You made the Top 1%!
Vitals Top 10 Doctor Award 2014
Patients' Choice Award 2014
Patients' Choice Award 2013
Most Compassionate Doctor Award 2013
AVVO Patients' Choice Award 2013
Patients' Choice Award 2012
AVVO Patients' Choice Award 2012
Most Compassionate Doctor Award 2012
Patients' Choice Award 2011
Most Compassionate Doctor Award 2011
Physician Recognition Award AMA
NYPH/Cornell Medical Center Honors Vascular surgery
Sackler School of Medicine Clinical Wards Honors: Surgery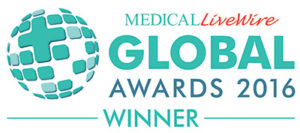 "Glad and proud to be the recipient of this prestigious and unique award. It is presented to one plastic surgeon worldwide annually. The nomination was made by over 100,000 professionals working in the medical industry, general public and subscribers base worldwide that have nominated medical practices, companies & individuals based on their achievements and strength." – Dr. Tal Roudner
Request a Consultation
Call 305-767-7719 or Use the Form Below to Schedule Online!