Facelift Surgery at Our Miami Office
Dr. Tal Roudner in Miami is a specialist in the facelift surgery, and is a Board-Certified Plastic Surgeon. A facelift, also known as Rhytidectomy (surgical removal of wrinkles), is a cosmetic surgery procedure designed to revive youthful facial features. It commonly involves the re-structuring and re-positioning of the underlying facial and neck tissues as well as re-draping and removal of excess skin from the face and the neck.
According to the American Society of Plastic Surgeons, in their cosmetic national data bank statistic reports of 2014, Facelift (Rhytidectomy) was performed in 128,266 patients that year. That is a 4% decrease from 2013 and a 4% decrease from 2000.
Dr. Roudner's surgical goal is to revive the youthful features by restoring the shape, fullness and projection of the face and contour of the neck while minimizing visible scars.
Dr. Roudner may perform a series of different procedures involving the lifting, tightening and re-positioning of the underlying tissues, as well as re-draping and excising the lax and redundant skin of the face and neck. To complement the procedure, ancillary fat grafting may be performed.
Call our Miami office today at 305-767-7719 to schedule your facelift consultation with Dr. Roudner.
Common Characteristics of the Aging Face
Wrinkles appear on the forehead, around the eyes, at the brow line, between the bottom of the nose and around the mouth.
The jaw begins to drop and may eventually create the jowls and pre jowl sulcus.
Folds of skin begin forming on the neck.
While performing a facelift, Dr. Tal Roudner's goal is to eliminate or reduce the wrinkles and sagging skin commonly seen as we age as well as volumize the areas of volume loss such as the check. During a traditional facelift procedure, the skin on the face is tightened and repositioned so it lies smoothly over the face.
Factors that Contribute to Aging of the Face
Numerous factors contribute to the signs of aging, these factors include:
Sun
Smoking
Illness
Wind
Stress
Gravity
What a Facelift Can Accomplish
A facelift can rejuvenate the aging face to make your face look younger. After having a facelift, many of Dr. Tal Roudner's Miami patients find that they feel more confident and have less anxiety about growing older.
A facelift is unable to reverse skin damage caused by the sun. A facelift cannot remove every wrinkle around the lips, eyes or below the nose. However, other treatments and procedures can address these issues. Some of which can be performed at the same time you get your facelift in Miami.
The Facelift Procedure
Before the procedure begins you will be given general anesthesia or IV sedation. During your facelift procedure at Dr. Tal Roudner's office in Miami, excess fat deposits are removed, he tightens the muscles supporting the face, excises unnecessary skin, redrapes the face with the skin and injects fillers to add volume to the necessary areas.
Dr. Tal Roudner makes all his incisions in areas that are inconspicuous so that once healed, they will be nearly invisible.
A traditional facelift involves an incision in the hairline that continues around the ears. Some patients are good candidates for a limited-incision facelift. This procedure allows for a shorter incision that begins at the temple and ends at the earlobe.
On many occasions, Dr. Roudner performs a facelift in conjunction with other procedures. Some of which include the brow lift or eyelid surgery.
What to Expect Following Your Facelift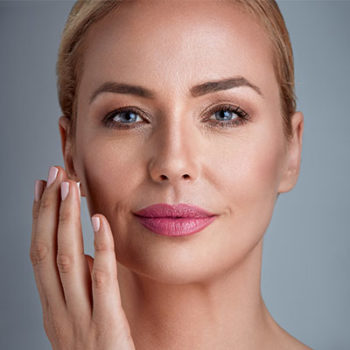 Once your procedure is complete Dr. Roudner will gently bandage your face. You may also have a drainage tube (this tube is usually placed behind the ear). Do not remove the drainage tube or the bandages. Your dressings and drainage tube are usually removed within 1 days and lighter dressings are reapplied. It is important to remember that the full results of your facelift will not be visible when your bandages are removed. Additionally, you may have stitches. Your stitches will be removed at some point within a 5 to 10 day period.
Following your facelift, you will most likely experience some swelling and bruising. Initially, your face will feel somewhat stiff. Some numbness, dryness and rough feeling skin should also be expected.
Dr. Tal Roudner may prescribe pain medications, you can also use natural supplements such as arnica and bromelain to reduce swelling and bruising. The majority of patients can return to normal activities within 3 to 4 weeks after their procedure.
If you reside in or near Miami, and you are considering a facelift or any other type of cosmetic procedure, contact Dr. Roudner's Miami office today.
Facelift Surgery at our Miami office
Facelift surgery also known as rhytidectomy, is a common procedure performed in cosmetic surgery to improve the visible signs of aging in the face and neck. The first facelift surgery was performed in 1901 by surgeon Eugen Holländer. The main areas treated by the facelift procedure are the jowls, the neck and its platysma muscle bands, nasolabial folds, malar region in the midface and other sagging and displaced fat and skin.
The procedure involves excision of excess lax skin and fat as well as tightening of the deep fibrous tissues overlaying the facial muscles creating a rejuvenated youthful appearance to the operated areas.
Facelift procedure can be complemented with other surgical procedures such as brow lift and/or eyelid surgery. Non-surgical rejuvenating procedures such as soft tissue fillers, neuromodulators, laser and skin tightening procedures such as Ultherapy are commonly added either before or after facelift surgery to address aging changes not treated by the surgery.
Facelift Surgery (Rhytidectomy) Overview
As a natural part of the aging process, skin becomes less elastic. This can lead to a number of visible signs including deep wrinkles and creases and sagging. As you age, the fat under your skin can also become displaced. Coupled with sagging skin, this can create the look of jowls and a double chin even in people who have a healthy weight.
While a facelift, known medically as a rhytidectomy, will not stop the aging process, it is an excellent way to tighten and smooth out your skin in order to reduce the appearance of these signs of aging. A facelift is often performed in conjunction with a brow lift, which help to correct sagging and deep creasing in the forehead, and eyelid lifts, which remove the drooping that can occur and help to rejuvenate the eyes.
When you are considering a facelift, you should feel comfortable and confident with your doctor. Dr. Tal Roudner, our plastic and reconstructive surgeon, has been performing facelifts and other procedures in the Miami area for years and has extensive experience, which leads to great results.
Before Your Facelift Surgery
Prior to your procedure, you will meet with Dr. Roudner in our Miami clinic for a consultation to discuss your goals and expectations for your facelift. Pictures will be taken, and Dr. Roudner will discuss the facelift process with you fully as well as provide instructions for before and after the procedure. You will need to provide a full list of your current medications, including any vitamins and supplements you may be taking, and you may be required to have certain lab tests done. Depending on your needs, your facelift may be performed in our Miami clinic or at one of the nearby hospitals.
The Facelift Procedure
Your facelift may be done using either IV sedation or general anesthesia. Dr. Roudner will discuss these options with you beforehand and recommend the best choice for you depending on your needs and comfort level.
Once you are sedated, Dr. Roudner will then begin your facelift by making the incision. The location and size of this incision will depend on which type of facelift you are getting. If you are getting a traditional facelift, your incision will begin in your hairline and go down around your ears. The tissue and fat under your skin may be resculpted or repositioned, and your muscles may also be lifted. Your skin will then be redraped over your new contours, and Dr. Roudner will trim away any excess. If necessary, a second incision may be done under your chin in order to resculpt your neck and jawline. Your incisions will then be closed with sutures or surgical adhesives.
In a limited incision facelift, your incision will start in your temple and go around the lobe. If you are getting a neck lift, the incision will begin in front of your ear. These surgeries are used to correct less severe signs of aging.
The incisions are carefully placed so that once they are healed, they will be well-hidden in the hairline and along your natural facial contours, which will render them practically invisible.
Following Your Facelift Surgery
After your facelift, swelling and bruising are normal. Your face will likely be bandaged to help your incisions heal and prevent infection, and you may require a small drain that will prevent fluid from collecting under the skin.
Dr. Roudner will provide you with prescriptions for pain and swelling, which can be filled in any Miami pharmacy. He will also go over specific instructions that will detail your follow-up appointments and when you may return to regular activity. For the best results, follow Dr. Roudner's instructions carefully and don't try to rush your healing.
Call our Miami office today at 305-767-7719 to schedule your facelift consultation with Dr. Roudner.
Preparing For Your Facelift Surgery
Patients undergoing facelift surgery are seen in the office at time of consultation and two weeks prior to surgery for pre-op. At the pre-operative appointment necessary blood work and other test are performed, consents are reviewed and signed and medical clearance is obtained as necessary. Pre-op photos are taken. Dr. Roudner does not perform facelift surgery on smokers. Medications (aspirin, ibuprofen, etc) supplements and herbs can cause bleeding problems during the surgery and post surgery. Therefore a list of any medication, supplements or herbs that should not be taken a few weeks before the procedure is given at the time of the consultation. Prior to surgery it is important to eat a healthy diet and avoid drinking alcohol a few days prior to the procedure. Exercise and being in good shape prior to surgery is generally good for the patient's overall health and a speedy recovery; however, day prior to the facelift procedure patients should avoid strenuous exercise. Patients should not eat or drink anything, including water, after midnight the night before surgery. Patients should shower the night prior to the surgery and wash the surgical site with antimicrobial soap. After the shower, avoid wearing any products such as: oils, creams, makeup, moisturizers, or lotions — including deodorant. Removing any nail polish from at least one fingernail and toenail will be helpful for the anesthesia person in order to monitor the blood circulation during the procedure using a pulse-oxy-meter. The morning of the surgery the patient's may brush their teeth, but should not swallow more than a sip of water. If instructed by the primer care physician, patient's may take any needed prescribed medication with sipping a minimal amount of water. On the day of surgery the patient should wear loose-fitting clothes that open in the front and comfortable flat shoes that are easy to put on. Arrangements for transportation of the patient to and from the procedure as well as a someone to stay with the patient for the first 24 hours after surgery should be made in advance. Care for small children, should be arranged prior to the surgery as well as preparation of extra food and drinks. Responsibilities at home and at work should be taken care of prior to surgery in order to have worry-free and relaxing recover. Prescription medications maybe filled at the time of surgery by the person accompanying the patient to surgery or a in advance prior to the day of surgery.
The preparation for facelift surgery is quite similar to other elective surgical procedures and may require a visit to your primary care doctor for medical clearance especial for patients with chronic medical conditions such as: high blood pressure or diabetes. The surgery is performed in the surgical suite at the surgical center or at the hospital if needed due to patient's medical history. The patient is recovered in the post anesthesia care unit and is discharged home the same day unless it is necessary to keep the patient over night (rare). The first few days after surgery are usually the most difficult ones with some pain and discomfort. By the third day most patients have a significant improvement. Dr. Roudner will examine the patient at the office or the hospital one the first day after surgery to ensure that the facelift skin flaps are viable and no blood collection (hematoma) is noted that may compromise the skin flaps. Follow up visits after that are at one week, two weeks, four weeks and three months and one year. If needed specific follow up appointments are made. Swelling and bruising may last up to four weeks. Most of the swelling is gone by six weeks and the final results are seen at six months to one year.
Anesthesia used for Facelift Surgery
The procedure is commonly performed maybe performed under under general anesthesia in some cases twilight sedation (person is sedated but not unconscious) with local anesthesia maybe performed .
Length of time needed for Facelift Surgery
The facelift procedure should take between three to five hours depending on the complexity of the case the surgeon and technique used.
Facelift Surgery Post Care
The patients are seen in the office and follow a protocol given at the time of pre-operative visit. The doctor and the nurses review the instructions with the patients as recovery progresses. The first day after facelift surgery a penrose drain is removed and lighter dressings are applied. On day seven after surgery the dressings are removed and some of the sutures are removed as well. Swelling subsides over a period of six moths to a year but significant reduction of swelling is noticed by six weeks. It is not uncommon for one breast to swell more then the other. The post-operative instructions are to avoid sun exposure for a minimum of 6 weeks but ideally a 6 months period.
Facelift Surgery Recovery Time
Patient should plan to have 7 to 10 days of rest with complete bed rest the day of surgery except for getting up to the restroom. The day after surgery the patient should be out of bed gradually mobilizing at home with out strenuous activity. Significant swelling and bruising may last three to four weeks and patient should plan accordingly. Gradual light exercise maybe started on the 4th week after surgery with full activity at six weeks after the surgery.
Techniques Used in Facelift Surgery
Face lift surgery techniques very according to the surgeons performing the procedure, as well as the patients and their degree of skin laxity.
The main categories for facelift surgery are:
Traditional facelift
Limited incision facelift
Neck lift
The common traditional face lift incisions begin either at the sideburns or within the temple hairline continues around the root of the helical ear into the posterior portion of the ears tragus around the ear lobe along the posterior portion of the ear and to the posterior hairline of the scalp.
During the surgery skin flaps are developed and the deeper fibrouse fat may be sculpted or redistributed from the face, jowls and neck. Underlying tissue is repositioned, commonly the deeper layers of the face and the muscles are also lifted. Skin is redraped over the uplifted contours and excess skin is trimmed away. A second incision under the chin may be necessary to further improve an aging neck. Sutures or skin adhesives close the incisions.
Frequently Asked Questions About Facelift Surgery
What can facelift surgery do for me?
As a restorative surgery, a facelift does not change your fundamental appearance and cannot stop the aging process but can give a rejuvenated and refreshed look to the aging patient.
What anesthesia is used during facelift surgery?
The procedure can be performed either under twilight sedation (person is sedated, but not unconscious) with local anesthetic or under general anesthesia.
Additional Information on Facelift Surgery
Any surgery has risk and possible complications. When deciding if to undergo a facelift procedure the benefits to achieve the desired goals should be weighed against the possible risks and complications. Serious complications after facelift surgery are rare, but may include: Post- surgical bleeding (hematoma), infection, seroma (fluid accumulation), facial nerve injury with weakness, skin loss, anesthesia risks, deep vein thrombosis, cardiac and pulmonary complications. Other less sever complications: Asymmetry, unfavorable scarring, poor wound healing, hair loss at the incisions, numbness or other changes in skin sensation, fat necrosis, pain, which may persist, skin discoloration, sensitivity or swelling, skin contour irregularities, sutures may spontaneously surface through the skin and possibility of revisional surgery.
Request a Consultation
Call 305-767-7719 or Use the Form Below to Schedule Online!