Eyelid Surgery (Blepharoplasty)
Dr. Tal Roudner in Miami is a Board-Certified Plastic Surgeon and specialist in Eyelid Surgery (Blepharoplasty). Blepharoplasty is more commonly performed as an elective cosmetic procedure. The upper eyelids, lower eyelids or both can be treated at the same setting.
Blepharoplasty is the term used to describe eyelid surgery. Excess tissue present in the upper or lower eyelids such as skin, fat or muscle are removed, repositioned and reinforced according to the patients needs. Blepharoplasty surgery can be performed both for functional and cosmetic purposes.
According to the American Society of Plastic Surgeons in their cosmetic national data bank statistic reports of 2014, Blepharoplasty (eyelid surgery) was performed in 206,509 patients that year. That is a 4% decrease in eyelid surgery procedures compared to the year 2013 and a 37% decrease compared to the year 2000.
Dr. Roudner's surgical goal is to conservatively remove, reposition or reinforce skin, fat or muscle and restore youthful and energetic appearance to the eyelid region that will be long lasting while minimizing scars.
Contact us for an eyelid surgery consultation in our Miami office.
Eyelid Surgery (Blepharoplasty) Overview
Eyelid surgery, known medically as blepharoplasty, is a procedure that is beginning to rise in popularity. While many are requesting eyelid surgery (blepharoplasty) as an elective procedure, others are seeking it for reconstruction following skin cancer treatment. In some cases, eyelid surgery (blepharoplasty) is done to correct a defect that affects the functioning of the eyelid.



Eyelid surgery (blepharoplasty) can be done on the upper eyelid, the lower eyelid or both. Lower eyelid surgery is typically cosmetic and done to reduce excessive bagginess or puffiness although it is sometimes done to repair damage caused by trauma, burns, fractures or cancer.

Any surgery performed in or around the eyes carries risks. To reduce the risk, it's important to find a skilled surgeon who has experience performing eyelid surgery (blepharoplasty). Miami plastic surgeon Dr. Tal Roudner has extensive skill and talent and achieves consistently excellent results.
Eyelid Surgery Procedure
The cosmetic upper eyelid surgery involves removal of skin, muscle and conservative amount of fat from the medial (nasal) and central fat compartments. It may also be performed for functional reasons or reconstruction after skin cancer. When excess amount of upper eyelid skin is present overlaying the eyelashes and causes loss of the peripheral vision (mostly upper outer quadrant). Removing the excess skin will correct the visual field deficit. The upper eyelid procedure may also be performed in conjunction with correcting a droopy eyelid also known as eyelid ptosis, or it may be combined with a brow lift or browpexy.
Asian upper eyelids lack the common fold (supratarsal fold) in about fifty percent of that population, that fold is present in the upper eyelids in most other races. A "double eyelid" surgery is special designed to create the crease in the upper eyelids converting a single lid eyelid into a double lid eyelid.
Lower eyelid blepharoplasty is commonly performed for aesthetic reasons. The lower eyelid surgery aims to improve lower eyelid "bags" (puffy eyelids) and reduce the wrinkling of skin. More advanced maneuvers also address certain deformities such as: tear trough (hollowness or indentation), atrophy of fat, bone and muscle and more. Lower eyelid surgery is also performed in reconstructive cases to correct lower eyelid retraction or laxity from trauma, burns, chronological and facial fractures or due to skin cancer.
When you call our Miami office, we will schedule you for an initial consultation with Miami plastic surgeon Dr. Roudner to discuss your goals for surgery and determine whether eyelid surgery (blepharoplasty) is the right choice for you.
During your consultation at our Miami office, Dr. Roudner will review your reasons for seeking eyelid surgery (blepharoplasty) as well as your expectations for the procedure to make sure they are reasonable. Dr. Roudner will also discuss potential risks and complications that can occur with eyelid surgery (blepharoplasty) to make sure you have a full understanding of the benefits and drawbacks of the procedure before a decision is made.
In some cases, Miami doctor Tal Roudner may request that an ophthalmologist be called in to help determine whether you are a good candidate for eyelid surgery (blepharoplasty). Dr. Roudner and the ophthalmologist will both perform ocular examinations to test your current level of function and your ability to produce tears.
If you wear glasses or contacts, you will need to bring them with you to your eyelid surgery (blepharoplasty) consultation at our Miami office. We will also review your complete health history. It is very important that you inform Dr. Roudner if you have any conditions that affect the functioning of your eyes including dry eyes syndrome, Graves' disease and other thyroid conditions, glaucoma, detached retina and high blood pressure since these may affect your results from eyelid surgery (blepharoplasty).
If Dr. Roudner and you determine that eyelid surgery (blepharoplasty) is the right choice to correct your eyelids, your surgery will be scheduled to take place at either our Miami surgical suite, located right here in our Miami office, or at one of Miami's excellent local hospitals.
For more information on Eyelid Surgery (Blepharoplasty) or to schedule a consultation in our Miami office, call us at 305-767-7719.
Preparing for Eyelid Surgery (Blepharoplasty)
Once your eyelid surgery (blepharoplasty) is scheduled, Miami surgeon Dr. Roudner will provide you with a detailed list of instructions to follow in preparation for your surgery. This list will include any medications to begin or discontinue as well as foods and beverages that may need to be avoided.
At the time of the consultation you should convey your desires regarding the eyelid surgery and what you plan to achieve with the surgery, as well as voice any questions or concerns regarding the preparation for the surgery, surgery and the recovery period.
If planning to have the upper eyelids (upper blepharoplasty), lower eyelids (lower blepharoplasty) or all four of the eyelids done a discussion regarding the procedure, recovery and possible complications will be discussed with Dr. Roudner prior to surgery.
You will receive detailed instructions on what you need to do to prepare for your surgery, including medications, natural supplements, foods and beverages you should take or avoid. Medical clearance for surgery will be needed in select patient's and patients older then fifty years old.
If you are a smoker, you will need to stop smoking four weeks before surgery and three weeks after. Smoking hinders the healing process. Any other nicotine containing substances are prohibited as well for the same time period It is important that you follow this advice.
You will need some friend or close relative to provide you with transportation the day of the surgery as well as to assist you right after and on the first night after surgery. If you don't have a friend or relative who can help you, the office will provide you with information on post-surgery nursing services.
What to Expect from Eyelid Surgery (Blepharoplasty)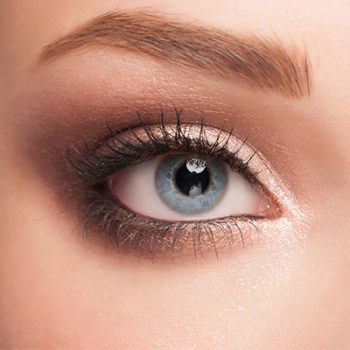 The preparation for eyelid surgery is quite similar to other elective surgical procedures except for an examination by an ophthalmologist (eye doctor) and certain eye drops if dry eye syndrome is involved.
The surgery is performed in the surgical suite at the surgical center or at the hospital if needed due to patient's medical history. The patient is recovered in the post anesthesia care unit and is discharged home the same day unless it is necessary to keep the patient over night (rare).
The first few days after surgery are usually the most difficult ones mostly due to swelling bruising and diffculty with eye opening and sensitivity to light. Pain and discomfort should be minimal if present at all. By the fifth day most patients have a significant improvement. On the fifth day Dr. Roudner will examine the patient at the office to ensure that the eyes are healing properly and the stitches if any will be removed . Follow up visits are at two week, four weeks, three months and one year. Most of the bruising resolves by two to three weeks and swelling is gone by six weeks and the final results are seen at six months to one year.
Your Eyelid Surgery (Blepharoplasty)
Eyelid surgery (blepharoplasty) procedures can vary significantly because of the numerous changes that can be made to your eyelids. Dr. Roudner will review the exact method he will use during your eyelid surgery (blepharoplasty) to fix your individual concern.
The eyelid surgery maybe performed under twilight sedation (person is sedated but not unconscious) with local anesthesia or it maybe performed under general anesthesia.
Once your eyelid surgery (blepharoplasty) is complete, your incisions will be closed with sutures that may dissolve and be absorbed or may require removal.
Techniques Used During Eyelid Surgery (Blepharoplasty)
The incisions for eyelid surgery are designed for scars to heal in the most concealed way within the natural creases of the eyelid region.
Excess skin of the upper eyelid can be removed via an incision in the natural crease of the upper eyelid. The modern upper eyelid surgery techniques minimize removal of fat, muscle and skin to maintain a long lasting youthful appearance of the upper eyelids.
Lower eyelid surgery may correct the aging of the lower eyelids with an incision just below the lower lash line when excessive skin excess is present and significant tightening of the lower eyelid is necessary.
In the younger more youthful lower eyelid with no to minimal excess of the lower eyelid skin a transconjunctival incision (hidden inside the lower eyelid) technique maybe used to minimize the scaring and reduce the possibility of eyelid retraction after surgery.
All modern eyelid surgery techniques focus on repositioning of fat, tightening of muscles and lids, and removing minimal excess skin in order to maintain a long lasting appearance of youthful eyes.
Length of Time for Eyelid Surgery (Blepharoplasty)
The procedure should take between 30 minutes to two hours depending on the upper. lower or both upper and lower eyelid surgery as well as the complexity of the case the surgeon and technique used.
Post-Surgery – Eyelid Surgery (Blepharoplasty)
Once the blepharoplasty procedure is complete cold compresses may be applied as well as eye drops and lubricating ointment. Antibiotics are given to avoid infection, eye drops during the day and ointment at night to avoid dryness of the eyes. As healing progresses swelling, bruising and irritation is addressed with medications, ointments and cold compresses. Stitches when present are removed 5 days after surgery. Sun avoidance and large protective eyeglasses should be warn until the healing process is complete.
Recovery Time For Eyelid Surgery (Blepharoplasty)
The recovery time after eyelid surgery requires 5 days of rest after surgery. At five days the stitches are removed and sunglasses need to be used when walking outside. The bruising can last two to three weeks. At ten to fourteen days makeup can be worn. Most of the swelling subsides at six weeks. Final results are seen at six to twelve months. At one year scaring is hardly visible in most cases.
Following Your Eyelid Surgery (Blepharoplasty)
Follow Miami surgeon Dr. Roudner's instructions carefully during the healing phase of your eyelid surgery (blepharoplasty). Clean your incisions as directed and do not attempt to return to normal activity until Dr. Roudner informs you that is safe to do so.
Take medications as prescribed to reduce pain and swelling and prevent infection. For the first few days following your eyelid surgery (blepharoplasty), you may also experience difficulty opening your eyes and sensitivity to light.
Dr. Roudner will schedule several follow-up appointments here at our Miami office. Attend those appointments as scheduled so that Dr. Roudner can check on your progress and results.
Eyelid Surgery Frequently Asked Questions
Additional Information on Eyelid Surgery (Blepharoplasty)
Any surgery has risk and possible complications. Serious complications after eyelid surgery are rare, but may include: Post- surgical bleeding (hematoma), infection, seroma (fluid accumulation), injury to nerves, blood vessels, muscles, blindness, persistent pain and anesthesia risks (cardiac-pulmonary complications). Other less sever complications: Asymmetry, unfavorable scarring, temporarily blurred or impaired vision, dry eyes, difficulty closing your eyes, ectropion (rolling of the eyelid outwards), lid lag (a pulling down of the lower eyelid may occur and is often temporary), blood clots (deep vein thrombosis), poor wound healing, pigmentary changes, numbness, wound break down, prolonged swelling, fat necrosis, extruding sutures and need for revision surgery.
Request a Consultation
Call 305-767-7719 or Use the Form Below to Schedule Online!