Breast Revision Surgery in Miami by Dr. Tal Roudner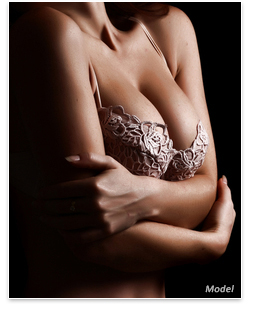 Breast Revision surgery in Miami by Board-Certified plastic surgeon Dr. Tal Roudner. Below you will find before and after photos, resource articles and more regarding breast implant revision surgery. Contact our Miami office to schedule a consultation by calling 305-767-7719.
Why Should I Get A Breast Implant Revision Surgery?
In the years following a breast augmentation surgery, breast revision surgery may become necessary. Breast revision can be done in people with implants who are experiencing any of the following:
Deflating saline implants
Leaking silicone shells
Tightening scar tissue (capsular contracture)
Malposition of the implants (lateral, medial or inferior displacement)
Correction of "double bubble" (overly aggressive release of the infra-mammary fold resulting in inferior displacement of the implant)
Changing in elasticity of the breast tissues due to weight loss or gain requiring breast lifting
Breast revision can also be done if you are unhappy with the current size of your implants.
When you are ready for breast revision to improve your figure or contours, call on Dr. Tal Roudner of Miami, Florida. A leader in breast augmentation and lifting as well as breast reconstruction, Dr. Roudner brings compassionate care to the field of plastic and reconstructive surgery. He will make sure that you are always comfortable and confident in your decision and will make your surgical experience as easy as possible.
Dr. Tal Roudner offers consultations for all patients looking to undergo breast revision surgery. He is know for being thorough and taking the time needed to answer any and all questions you may have regarding your surgery.
View our Breast Implant Revision Surgery Before & After Photo Gallery

(Click to view our entire Breast Revision Surgery Before & After Photo Gallery)
Related:
Contact Dr. Tal Roudner
Contact our office with your questions.

Your Breast Implant Revision Surgery Consultation
When you call our Miami clinic for an appointment, you will be scheduled for an initial consultation to meet with Dr. Roudner to discuss your expectations for your breast revision. What changes are you hoping to see? Do you want the size of your breasts to change? Are you more concerned about their shape? If another doctor originally placed your implants, it will be helpful if Dr. Roudner can have access to those medical records. You can sign a release so that Dr. Roudner can speak with your previous surgeon.
When you are ready and your questions are answered, your surgery will be scheduled. Once your surgery is scheduled, be prepared to discuss your options for anesthesia and where your surgery will be performed. We perform many surgeries here at our Miami clinic, but in some cases, your breast revision may need to be done at a local Miami hospital.
The Breast Implant Revision Procedure
Because breast revision is a surgery that is used to address a number of different problems, there are a variety of different methods that could be used in your surgery. In some cases such as implant replacement or scar tissue removal, Dr. Roudner may be able to make the incision along the scars from your previous surgery.
If your breast revision includes repositioning, which may be required if one breast is lower than the other or otherwise asymmetrical, manipulation of the previous pocket or creation of a new pocket maybe needed and possible use of acellular dermal matrix, in some cases a breast lift incision may be necessary. This may also be needed if the areola and nipple need to be repositioned. Depending on the case, the incision may be concentric around the areola, around the areola and in a straight line from the areola to the underside of the breast or when even more elevation and removal of access lax skin is necessary, you will also have another incision horizontally along the underside of the breast.
Following the incision, Dr. Roudner will reposition your tissue and change out your implants as needed. Once the revision is complete, your incisions will be closed with sutures, and your breasts will be dressed appropriately.
Following Your Breast Implant Revision Surgery
Most people can be up and walking a few hours following their revision surgery. You will be scheduled for a follow-up appointment a few days after your surgery so that Dr. Roudner can check your incisions and make sure that you are healing properly. It's important to keep this appointment to avoid any potential complications.
Follow Dr. Roudner's specific directions about keeping your incisions clean, changing your dressings and returning to regular activities. You will also be prescribed medications to help control discomfort and swelling. Make sure that you take these medications exactly as directed.
Breast Implants Revision Surgery with Dr. Tal Roudner in Miami, FL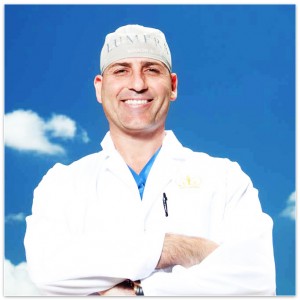 Sometimes patients will need or want more than one set of breast implants placed throughout their lifetime. A breast revision refers to any secondary breast procedure. It could involve improving any changes that have occurred due to pregnancy and breast-feeding, increasing/decreasing the implant size, removing the implant altogether or correcting problems related to a previous surgery.
Because a breast revision requires more skill than an initial breast augmentation does, it is vital that individuals who are considering a breast revision contact an experienced board certified plastic surgeon like Dr. Tal Roudner.
If you have any questions or concerns about your surgery or your healing in the weeks following your revision, don't hesitate to contact our Miami office. To schedule your initial breast revision consultation appointment, please call our Miami clinic at 305-767-7719.
Reasons that Patients' Seek a Breast Revision in Miami
An individual in Miami may seek breast revision surgery for a variety of reasons that range from improper implant positioning to the hardening of an implant. A Miami patient may want to increase or decrease the size of the implants or an implant made of a different material (saline or silicone gel).
Culpability of the Implants
The three major implant manufacturers in the United States are Sientra, Allergan and Mentor. All three of these manufacturers offer some kind of warranty to patients.
Capsular Contracture – Hardening of the Implant
For some patients in Miami, excess scar tissue causes discomfort, firmness and visible distortion of the breast. In these instances, a breast revision generally includes an open capsulectomy. This procedure removes the entire capsule that surrounds the implant. Oftentimes, the removal of the capsule makes the breast feel softer, lessens visible distortion and decreases the patient's discomfort.
Capsulorrhaphy
One of the more common breast revision surgeries performed in Miami is the capsulorrhaphy procedure or pocket correction. Internal sutures are used to close the part of the pocket that is causing the implant to be displaced.
Neo-Submuscular Pocket
>At times, when the breast implant pocket does not accommodate the original or the replacement implant properly, a new pocket is created above or below the old breast pocket. The new pocket can correct issues such as capsular contracture, malposition of the implants, rippling, etc.
Rippling
Rippling may develop when the tissue covering the implant thins. Patients may be able to feel and see this rippling through their skin. In a case such as this, a breast revision in Miami may entail a patient exchanging implants from saline to silicone implants, or changing from one form of silicone to a more cohesive silicone gel. Other methods include injecting the patients own fat to the thinning areas or adding an acellular dermal matrix (ADM) such as strattice, alloderm etc. to the internal capsule to add thickness.
Silicone Gel Implant Rupture
Implant rupture is another reason patients choose to have a breast revision in Miami. When a silicone gel implant fails or ruptures, the gel remains contained within the capsule. Very little changes may occur in the look and the feel of the breast itself, because of this, confirming that a silicone gel implant has ruptured may require the patient to have an MRI or ultrasound.
Saline Implant Deflation
Unlike when a silicone gel implant ruptures, if a saline implant deflates, the breast's size or shape usually changes. These changes occur because the body is absorbing the saline that has leaked from the implant. While saline is harmless to the body, if you have saline implants and notice changes, contact Dr. Roudner's Miami office. Ideally, you should have a breast revision performed within a few weeks of noticing these changes. If you wait any longer, you may need a more extensive breast revision procedure in order to reopen the pocket.
Double Bubble – Elevated Implant Deformity
When a patient experiences a "double bubble", the implants have dropped below the patient's anatomical inframammary fold (IMF). To fix this, a breast revision usually involves an open capsulotomy or capsulectomy with the release or removal of scar tissue, repositioning of the implant, exchanging the implants if needed, recreating the original IMF (usually violated during the original surgery to accommodate a large implant) and at times formal mastopexy, which includes addressing the laxity of the skin along the vertical and inframammary plane.
Bottoming Out
The term bottoming out refers to the fact that the implants are too low in the chest placing the nipple too high. This issue is generally seen in patients who are thin because they have very little tissue and skin to support the weight of the implants. The weight of the implants causes those tissues to stretch leading to the malposition of the implants.
Either implants used (silicone gel or saline) can cause the bottoming out. However, this issue does occur more often when an implant is placed above the muscle. Breast revision surgery to correct bottoming out involves rolling up the scar tissue that is at the base of the pocket, capsulorrhaphy, use of ADM or creating a neo-pocket . These procedures are meant to give structural support to the inferior pole of the breast and support the IMF. The use of textured breast implants also helps stablize the implant reducing the effects of gravity on the implants.
If you are interested in a breast revision, contact Dr. Roudner's Miami office today. He and his staff are dedicated to providing their patients with the highest standard of care possible.