As seen on "The Doctors" TV show on CBS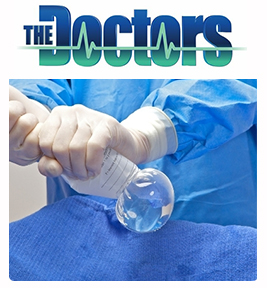 Dr. Tal Roudner is one of the few specialist in the country using the Keller Funnel for breast augmentation and enhancement surgery. Using the Keller Funnel can provide patients with the following benefits:
Shorter incision lengths
No touch technique
More choices for incision placement
Reduced force on the implant and incision
No touch technique which reduces the chance of capsular contracture (hardening of the breast).
Reduced force on the implant and incision decreasing trauma to the tissues and implants.
As a Board Certified plastic surgeon, Dr. Tal uses the new Keller Funnel for both breast augmentation and reconstruction surgeries. This provides patients with what is called the "No touch technique" during their Breast Augmentation.
Benefits of using the Keller Funnel
Available since 2009, the Keller Funnel has been used by doctors in over 50,000 breast augmentation and breast reconstruction surgeries. The Funnel can be sized to work with a variety of implants, including: smooth round; textured; form stable; pectoral and gluteal.
Is the Keller Funnel reused on multiple patients?
No. The Keller Funnel is disposable, and intended for a single use.
Related:
Contact Dr. Tal Roudner
Contact our office with your questions.