Dr. Tal Roudner specialises in plastic surgery procedures such as breast augmentation, breast implants, breast lift, male breast reduction, female breast reduction and breast revision surgery.
Dr Tal Roudner is one of the few selected plastic surgeons chosen to be an investigator of Allergan's Natrelle 410 Anatomically Shaped Highly Cohesive Form Stable Silicone Breast Implants, also known as the "Gummy Bear" Breast Implants.
As a plastic surgeon who performs aesthetic and reconstructive surgery on the face. Dr Tal Roudner is well versed in the anatomy and the aesthetic of the face. When not spending time in the operating room, Dr Tal Roudner spends the majority of his time performing facial rejuvenating and lip augmentation treatments with facial fillers and neuromodulators such as: Botox,Voluma, Radiesse, Restylane, Juvederm, Perlane, and Belotero Balance.
Dr. Tal Roudner has co-authored chapters in one of the latest textbooks on cosmetic surgery: Breast Augmentation and Breast Lift. In addition, he authored an article on chest reconstruction in one of the world's leading journals on surgical operative techniques.
Dr. Tal Roudner is a member of the American Society of Plastic Surgeons (ASPS), American Society for Aesthetic Plastic Surgery (ASAPS), Miami Society of Plastic Surgeons, and American Medical Association from whom he received the "Physician Recognition" award. He also holds the prestigious title as a fellow of the American College of Surgeons (ACS).
Dr. Roudner is in private practice at the Aesthetic Surgery Center of Coral Gables and is on staff at Baptist Memorial Hospital, South Miami Hospital, Doctors Hospital and Mercy Hospital. Dr. Tal T. Roudner's practice is located in beautiful Coral Gables, Florida and is conveniently accessible from any region in the Miami metro area.
View our Breast Augmentation Before & After Photo Gallery

(Click to view our entire Breast Augmentation Before & After Photo Gallery)
Can you talk us through some of the procedures you offer?
Breast Augmentation, Breast Lift, Breast Reconstruction, Breast Reduction, Breast Enhancement, Breast Implant Removal, Breast Implant Replacement, Breast Implant Revision, Capsular Contracture Treatments, Gynaecomastia (male breast reduction), Nipple Surgery, Areola Surgery, Peri-areolar Incision, Infra-mammary Incision, Fat Transfer Breast Augmentation, Nipple and Areola Surgery, Internal Bra/surgical Scaffold surgery, Tummy Tuck / Abdominoplasty, Liposuction/liposculpture , Mommy Makeover, Lip Augmentation, Facial Fillers, Botox, Kybella is a new method injecting deoxycholic acid for sub-mental fat reduction, Otoplasty (ear surgery), Rhinoplasty (nose surgery), Labiaplasty (vaginal surgery), Blepharoplasty (eyelid surgery), Brow Lift, Facelift, Neck lift, Fat Transfer, Scar Revision, Mole Removal, Skin cancer treatment.
What are the latest invasive and noninvasive methods used in the plastic and reconstructive field?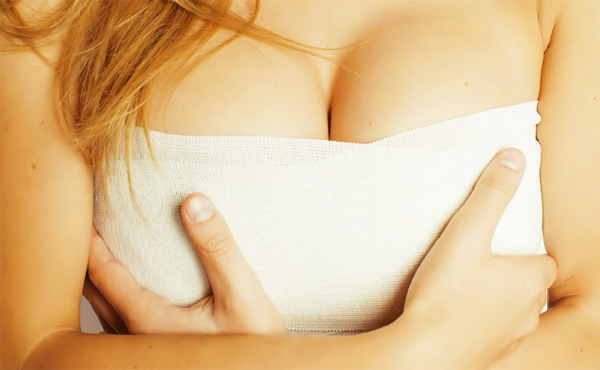 There has been an explosive amount of invasive and non-invasive new technologies and treatments. Non-invasive technologies that create skin tightening, skin resurfacing and fat dissolution are the most popular non-invasive treatments today. Ultherapy delivers skin tightening by ultrasound and Thermi delivers it by RF. Skin resurfacing by methods of fractional CO2 or erbium laser have been around for a while but have been improving significantly offering more comfortable delivery in a shorter times. Cool sculpting a fat reduction treatment delivers cryotherapy to dissolve fat cells. Kybella is a new methods of injections used to dissolve submental fat by use of deoxycholic acid. The minimally invasive treatments with dermal fillers have seen a large increase. Voluma and Volubella are some of the different types of injectables which have improved longevity and efficiency are now available. In the surgical field, breast augmentation has seen a vast increase in the types of different breast implants available. The shapes, profiles and the filling materials have improved. More cohesive silicone implants such as the 410 Anatomically shaped and Inspira implants from the Natrelle line. These implants have an improving ability to hold their shape as well as reduce the rippling of the implants. The use of the new Keller funnel has improved the delivery of the breast implants in a less traumatic and a more sterile technique. New and improved technology in wound closer has been introduced by Israeli companies such as Topclosure™ 3S System that eliminates the need for sutures and can spread the tension on the skin about 100,000 times better than we could do before. This is currently used mostly for traumatic wounds and reconstruction but also has implications for future use in all fields of surgical wound treatments. Fat injections have become very popular procedures in all cosmetic and reconstructive procedures. The new systems enabling less traumatic harvesting, processing and delivering the fat as well as storing it for future use are on the forefront of the plastic surgery field today.
How can you ensure patients are safely treated as new methods and new procedures are introduced?
It is unfortunate that so many new methods and procedures are introduced to the market with great hype and high level marketing plans but do not always have any proper clinical studies to back up their claims. The new methods should undergo the test of time and be proven to be effective. The patients should not to be treated with any new methods until enough cases have been performed and their safety and efficiency profile has been tested by objective body. Clinical studies should be conductedby well authoritative organisations with a large number of subjects and good statistical analysis should be performed. Once enough of these studies have been performed and show a safe and effective profile only then do I believe it would be worth undergoing these procedures. I would also recommend, once proven, to have the procedures or treatments performed by a board certified physician specifically trained to perform those type of procedures.
Why do you think we have had a significant rise in Botox and plastic surgery?
In my opinion the significant increase in noninvasive, minimally invasive and plastic surgery procedures are due to the exponential increase in exposure of those procedures over the internet, social media and television. In today's age almost any person around the world has some sort of accessibility to a device that enables them to have exposure to the news, entertainment, sports or any other source of information. Many of those sources have exposed people that have undergone those procedures as well as the people performing those procedures. The large exposure of celebrities, who have been idolised by many, undergoing those procedures has been a large influence on the enormous increase in those procedures performed all around the world. I also believe that the less invasive procedures as well as the more affordable surgical procedures have a large part in that increase.
Have you witnessed any shifts or trends in demographic from what you expected?
I have witnessed a very large increase in the amount of male patients in my practice that I have not been seen before. Most of the male clientele I have seen in the past were limited to the fashion, beauty and health industries. This clientele was more commonly treated with non or minimally invasive procedures. I have noticed a large shift to a much more broad population of male patients. I have also noticed a large increase in the amount of men undergoing surgery namely male breast reduction surgery.
What are the biggest challenges currently facing aesthetics and cosmetology practitioners? How can these be overcome?
There is a huge increase of procedures performed and the people performing those procedures. Many of those procedures are illegal and dangerous to the public. Many of the products are made in the black market and have no oversight and could be life threatening. In addition to the products many of these procedures are performed by people with no proper training or licensing to perform the procedure putting the patients at a very high risk to their health. I believe that the way to overcome those challenges is by patient education. These can be achieved by global campaigns conducted by world renowned physicians performing procedures endorsed by the established societies and funded by the products manufacturers. I believe in the authorities enforcing the law and holding accountable all those that produce sell and administer those procedures unlawfully. I also believe that the only physicians trained in plastic and reconstructive surgery programs, accredited by the governing bodies such as the ACCREDITATION COUNCIL FOR GRADUATE MEDICAL EDUCATION (ACGME) in the USA and their parallel bodies around the world, should be performing those procedures as they are the only ones that have undergone the rigorous training and board certification to perform those procedures.
How do you effectively educate and inform your patients about the procedures they wish to undergo?
My patient education starts at the time the patient contacts our practice. The office staff is educated to inform the patient with the basic information about the practice, surgeon and procedures of interest. The consultation is where most of the education takes place. I discuss the options available to the patients and help guide them to what would best fit their needs. The benefits, risk and complications are then reviewed in details based on the latest clinical data obtained in the latest journals and educational meetings. The patients are then encouraged to visit my website for more detailed information, latest blogs, links to the FDA pages and 3D animations available for viewing. The patients have the ability to contact the practice with any additional questions prior to their treatments either by email or phone. The next step is prior to the procedure a detailed content form is reviewed by the patient. At the surgical pre-operative appointment the nurses further explain about the preparation for the surgery and the post-operative plans, at the time the patients get a package with more information to review at home. Education continues through the post procedures follow up appointments. Patients are encouraged to visit the ASPS and ASAPS websites for more information as well.
A recurring feature in many of the reviews left by your patients is a reference to the tremendous compassion and excellent communication throughout every step of the procedure. How does your consultation process enable you to put the patients mind at ease and determine their suitability for particular treatments?
It's really very simple: I am myself. What you see is what you get. I do not try to sugar-coat things. I do what I was trained to do, be a doctor first and foremost. I listen to what the patients have to say, I am attentive to what it is they are looking to achieve and ensure they have realistic expectations. I take my time to explain what needs to be done to achieve those results if possible. I discuss what I recommend for best results and see if that is harmonious with the patient's desires. I thoroughly cover the procedures risks, benefits and complications for a proper informed consent. I never oversell to the patients, I recommend to them what I feel is best for them nothing more nothing less.
What post-operative patient care do you provide?
The post-operative care includes a very close follow up of the patients after the surgical procedures. The patients are seen by me and the office staff often after their procedures. Post-surgical products for healing and scaring are recommended to the patients. A referral to post-surgical treatments such as lymphatic massages, ultrasound treatment or RF treatments are recommended for specific patients to improve the surgical results. For out of town patients or any other patient that would like further assistance in recovery either private nursing care or a safe house is available. When needed high quality post-surgical garments are obtained for patients use.
What (else) do you consider to be the outstanding points of the services you offer?
The practice offers a boutique style service. I personally see and treat all of my patients from the moment of their consultation till the last post treatment visit. The consultation is lengthy and informative. The patients feel comfortable and are not rushed during the process. The treatment plan is formulated by me in the presence of the patient and timely discussion about the needs and desires of the patients are discussed at that time. I personally respond to all my patients questions or concerns during and after business hours 24/7. I pride myself on being a doctor first, a plastic surgeon second, and a business man last. I believe that our outstanding services arise from the fundamental rule of being ethical and doing what is right for the patients without exceptions. We strive to treat our patients just as we would want someone else to treat us.