IPL Photofacial at our Miami office by Dr. Tal Roudner – A Board Certified Plastic Surgeon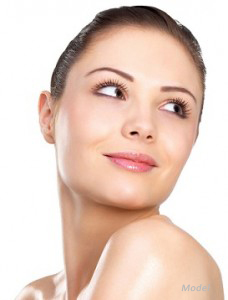 If you have skin imperfections that you would like to lighten, we have great news for you! Intense Pulsed Light therapy (IPL), is a revolutionary treatment that is used to treat numerous medical disorders of the skin.
As you age, factors such as UV rays from the sun, gravity and even hormones affect the look and feel of your skin. The collagen naturally found in your skin begins breaking down allowing fine lines to appear around your lips and eyes, and deeper lines in your brow.
UV rays also cause skin discoloration in the form of small blood vessels or brown-pigmented spots. Because of all this damage, your youthful, healthy appearance diminishes. However, that does not mean you cannot regain a healthy, vibrant glow.
To schedule your consultation with Miami specialist Dr. Tal Roudner call our office at 305-767-7719.
Some of the skin imperfections that IPL can address include:
Broken Capillaries
Acne
Rosacea
Sun Damage
Small Blood Vessels
Liver Spots
Freckles
Birth Marks
An Uneven Skin Tone
It does not matter how long you have had your skin disorder, the splotches and redness the IPL is helpful treatment to address these issues.
What is IPL Photofacial treatment?
IPL (Intense Pulse Light) is a non-laser, precision light generator that reduces the appearance of these disorders on your skin's surface.
How does IPL Photofacial work?
Intense Pulsed Light therapy targets the pigment(chromophore) in a lesion by heating the pigment to degree that causes destruction of the pigment. This effectively reduces the discoloration of the skin.
Will IPL Photofacial only work on the face?
No, IPL is the perfect treatment to lighten or eliminate skin discoloration on your face, chest, back, neck, arms and even your hands.
How many sessions of IPL Photofacial will it take?
The number of sessions necessary to achieve the desired results will vary. Generally, this number is determined by the condition of your skin. Even darkest spots can be addressed. In fact, with IPL it is easier to remove the darker spots than the lighter ones. That said generally, all it takes is 3 to 6 treatments to achieve optimal results. Many times, patients also notice improvement in their skin tone.
Can IPL help with any other skin imperfections?
Yes, photofacial can do more than just reduce or eliminate the appearance of spots on your face; it also has the ability to reduce the appearance of:
Fine lines around your mouth and eyes
Dark circles around your eyes (if it is due to skin pigments that are responsive to IPL
Mild scars from acne
Is IPL for everyone?
No, IPL is not recommended for individuals with dark skin tones. However, if you have a light to medium skin tone and are looking for a treatment that can offer you younger looking, healthy skin IPL may be for you.
Call our office at 305-767-7719 for more info on IPL Photofacial treatment or to schedule your consultation with Miami plastic surgeon Dr. Tal Roudner