Laser Stretch Mark Removal by Dr. Tal Roudner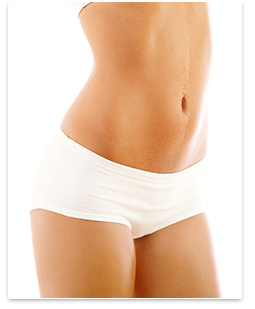 If you're tired of seeing unsightly lines every time you look in the mirror, it's time to take a look at laser stretch mark removal. For the best results, you should choose a practitioner who has experience in laser stretch mark removal and who is known for getting great results. Dr. Tal Roudner, who practices in the Miami, Florida, area, is a skilled plastic and reconstructive surgeon who also focuses on non-surgical techniques to help you look your very best.
A member of multiple medical and surgical associations, Dr. Roudner has also received multiple awards and recognition from notable societies and has co-authored a textbook on reconstructive surgical procedures. In addition to his vast skill and knowledge, he is also approachable and friendly and will make sure that your questions are answered and that you are comfortable and completely at ease when you come in to our Miami office for your laser stretch mark removal procedure.
During your consultation, Dr. Roudner will discuss the causes of your stretch marks, take photos and measurements, and discuss your goals and expectations with you. Call 305-767-7719 today to schedule your consultation with Dr. Roudner at our Miami clinic. We look forward to speaking with you.
Laser Stretch Mark Removal Video Gallery
Laser Stretch Mark Removal Overview
Stretch marks are often associated with pregnancy, but the truth is that they can occur in anyone. If you have gained or lost a significant amount of weight in a short time period, whether from a weight loss diet or muscle gain, you may develop these marks. Many creams and other remedies are marketed as a cure for the red or silvery marks. While these creams may improve the condition of the skin and make the marks appear slightly less red, the only way to truly remove stretch marks is with laser stretch mark removal.
The Laser Stretch Mark Removal Procedure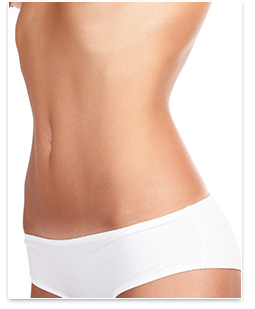 The type of laser stretch mark removal treatment you will receive will depend greatly on the severity and coloration of your stretch marks. Some people have marks that are bright red or even purple while others have marks that have faded to a silvery color and left their skin looking rippled.
Laser stretch mark removal is highly effective for treating brightly colored marks because it will significantly reduce the red color and help to treat the inflammation that typically surrounds the area. Additionally, the laser works to stimulate collagen and elastin to improve the overall appearance of the skin.
When your marks are paler in color and the texture of the skin is your primary concern, a newer technique called fractional laser therapy may be the answer. After a series of sessions, you can typically expect to see a significant improvement in the appearance of your marks.
For a consultation simply call our Miami office at 305-767-7719.
Following Your Laser Stretch Mark Removal
Laser stretch mark removal requires a series of sessions. You are unlikely to see a great deal of improvement after just one session, so it's important to follow up with Dr. Roudner in Miami as directed and attend your sessions as scheduled. Most people find that any discomfort caused by the laser stretch mark removal is minimal, but every person's pain and discomfort threshold is different. While laser stretch mark removal may not completely remove every severe stretch mark, it will at least significantly fade them so that you will be more comfortable exposing your skin.
Following a laser stretch mark removal session, you may experience some redness and swelling. This is completely normal and usually lasts for a few days. If you feel like your reaction is lasting longer than it should, please call our Miami clinic. Most people are able to return to regular activity quickly following a laser stretch mark removal session, but always follow Dr. Roudner's advice in this regard.
To schedule your consultation with Dr. Roudner and learn more about laser stretch mark removal, please call our Miami office at 305-767-7719.