Different breast implants available – Saline, Silicone, Smooth Round, Textured Anatomical, Form Stable, Cohesive Gel
Published on February 20, 2013 by
Tal Roudner
Breast implants have long been an option for women seeking to improve the shape and appearance of their breasts. The first silicone breast implants were introduced by the Dow Corning corporation and used in 1962 in a breast augmentation procedure. The first saline breast implants were manufactured in France in 1964. In the past, breast implant choices were limited, but today, women in Miami and other areas can choose from a large verity of the latest generation type of breast implants, based on their own specific and unique goals.
Choosing the surgeon who will perform your breast augmentation procedure is just as important as choosing the right type of breast implant. Miami surgeon Dr. Tal Roudner has extensive experience in performing breast augmentations. Patients at his Miami office are pleased with both the results of their surgery and Dr. Roudner's compassionate demeanor. Dr. Tal Roudner performs most of his surgeries in his accredited Miami office surgical operating suite . Call our Miami office today to set up your consultation with Miami surgeon Dr. Roudner.
Saline Breast Implants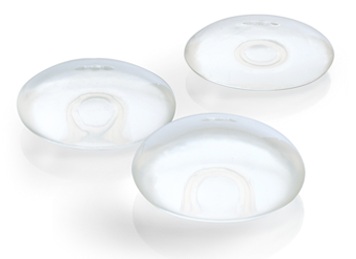 The shell of saline breast implants is made of vulcanized silicone, but the filling material is sterile surgical-grade saline. In most cases, the shell is inserted first and then filled with the sterile saline.
Some of the benefits of saline breast implants include:
— A lower cost than other types of implants
— Smaller incisions and therefore less scarring
— Flexibility in implant inflation and size
— Leaks and ruptures are easily identified
— No requirements for MRI follow up studies
— Lower rates of capsular contracture when placed in the subglandular space
Silicone Breast Implants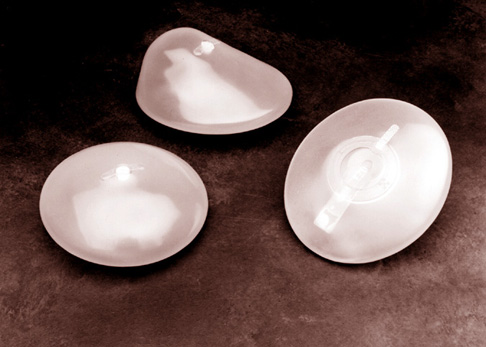 Breast implants that use a silicone gel filler come pre-filled from the manufacturer in a variety of sizes, shapes and forms. For a period of time, silicone gel implants were removed from the market due to health concerns and were not considered to be as safe as saline implants. Long term studies were conducted by the implants companies and reviewed by the FDA and deemed safe to use. The implants come with either a smooth or textured surface, round or anatomically shaped, non- form stable or form stable cohesive silicone gel.
Some of the benefits of silicone breast implants include:
— A softer, more natural feel
— Less visibility of the edges or rippling of the skin, which can give away implants
— The typical placement of silicone implants provides for a more natural appearance (tear drop shape)
Form Stable Cohesive Silicone Gel Implants – "Gummy Bear" Breast Implants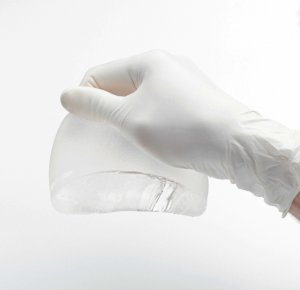 The latest generation silicone gel implants are molded implants made of firmer cohesive silicone gel that keeps its shape, have been dubbed "gummy bear" implants, due to the resemblance to the gummy bears consistency. This new type of silicone implant has been used around the world for some time now and is beginning to gain in popularity in the US.
Although this type of implant is newer, some of the features that surgeons and patients are appreciating include:
— A longer lasting design that may reduce the break or tear in the implant shell and reduce gel leak
— The texture and shape of "gummy bear" implants allows to maintain a very natural look and feel
— The implants are available in a range of shapes, sizes and projection to perfectly complement any figure or silhouette
Schedule a consultation with Miami plastic surgeon Dr. Tal Roudner
Which type of breast implant is right for you? The best way to find out is to call our Miami office today at 305-767-7719 and request a consultation appointment right here at our Miami office with Dr. Tal Roudner. Miami surgeon Dr. Roudner will discuss your goals and your needs with you and help you make the decision that is right for you.