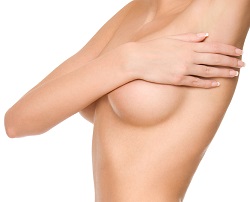 Before you get breast augmentation surgery to enhance your bustline, you must first arrange a consultation with your plastic surgeon. During a consultation, you'll be able to communicate your aesthetic goals, and you and your plastic surgeon will decide on the ideal methods to achieve them.
In this consultation, you'll discuss cup size, breast implant types (saline, silicone, and gummy bear), anesthesia options, incision placement, and much more. The best way to prepare for a consultation is by having a clear idea of how you'd like your breasts to look.
Contact our office to arrange an informative and helpful consultation with Dr. Tal Roudner. Dr. Roudner, a double-board-certified plastic surgeon, will be happy to help you get the bustline you've been hoping for.