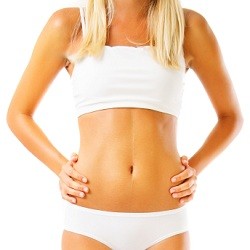 If your stomach is looking out of shape and you're finding that diet and exercise aren't helping, there's no better solution than a tummy tuck. One issue that can be corrected by the tummy tuck is called diastasis recti.
What is diastasis recti? This condition is characterized by overstretched and separated muscles in the patient's abdominal wall. When the muscle tissue has loosened and started to droop, this creates an out-of-shape appearance for the stomach, along with unsightly bulges.
During the tummy tuck, the muscles of the abdominal wall can be rejoined and tightened with the help of internal sutures. To learn more, contact us and arrange an appointment for a consultation. Dr. Tal Roudner is a skilled double-board-certified Miami plastic surgeon with years of experience and will be happy to help.