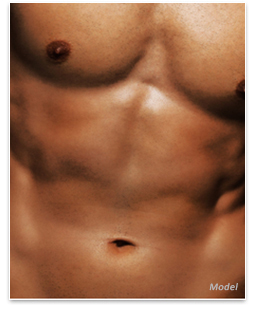 Dr. Tal Roudner in Miami, is a specialist in male liposuction, liposculpture, and body contouring. Liposuction, also known as, liposculpture, suction assisted lipectomy, lipoplasty ("fat modeling") is an aesthetic surgical procedure that uses different types of cannulas to remove fatty tissue from different areas on the human body. The procedure is designed to contour different ares of the body.
According to the American Society of Plastic Surgeons, in their cosmetic national data bank statistic reports of 2013, Liposuction was performed in 199,817 patients that year. That is a 1% decrease from 2012 and a 44% decrease from 2000.
Dr. Roudner's surgical goal is to remove the appropriate amount of fatty tissue from different areas around the body contouring the body into a proportional and natural appearing silhouette while minimizing visible scars.
Dr. Roudner may perform standard suction assisted lipectomy or ultrasonic assisted lipectomy (fibrous tissue areas) with different diameter cannulas to attain the desired contour.
For more on liposuction for males and a consultation, contact our office or call 305-767-7719.
Male Liposuction Before & After Photo Gallery

(Click to view our entire Male Liposuction Before & After Photo Gallery)
Related:
Contact Dr. Tal Roudner
Contact our office with your questions.