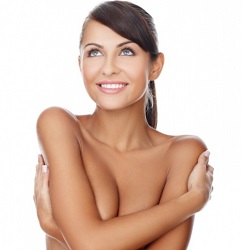 An augmentation mastopexy is a combination of two procedures: the breast lift and breast augmentation with implants. In certain cases, this procedure is the ideal choice for enhancement.
The augmentation mastopexy procedure addresses the superior breast pole (the upper part of the breast. When patients are experiencing breast sagging, the balance of the tissue moves towards the bottom of the breast, creating a deficiency in the upper pole.
With an augmentation mastopexy, the breasts are lifted through tissue removal, and breast implants are added to increase upper-pole fullness.
Double-board-certified Miami plastic surgeon Dr. Tal Roudner will be available to discuss the augmentation mastopexy in greater detail as part of a consultation. Contact our office today to arrange an informative consultation.