5 Surgeries Every Mom Loves!
Published on May 12, 2014 by
Tal Roudner
Interested in cosmetic surgery? Call our Miami office at 305-767-7719 for a free consultation!
#1: Tummy Tuck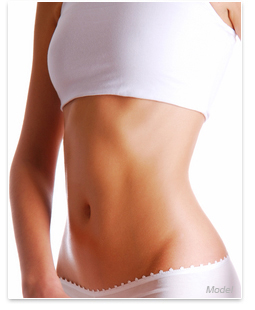 A Tummy Tuck procedure is ideal for individuals who have overly stretched abdominal muscles and skin due to weight loss, weight gain and pregnancy, etc. A tummy tuck procedure tightens your abdominal muscles and removes excess skin to help you achieve a flatter, smoother abdomen.
Tummy Tuck Candidate
Several important factors need to be considered when determining whether a tummy tuck (abdominoplasty) procedure with Dr. Tal T. Roudner is right for you.
You should be:
At least 18 years old
Realistic about what a tummy tuck can accomplish for you
In good health and not severely overweight
Able to fully understand the tummy tuck procedure
Any woman interested in a tummy tuck procedure should not be pregnant or planning to become pregnant.
Recovering from a Tummy Tuck
Every patient heals at his/her own pace. However, younger patients who are physically fit typically heal quicker than those who are not. They also tend to heal faster than older patients do.
Following a tummy tuck procedure, patients should expect some bruising, tenderness, swelling and pain. These symptoms usually subside within four to six weeks.
Factors known to slow the healing process include:
Infection because it causes the body's immune system to go elsewhere, diverting it away from the incisions.
Smoking and exposure to smoke causes the blood vessels to decrease in size, which makes it difficult for oxygen to reach the skin cells.
---
#2: Breast Lift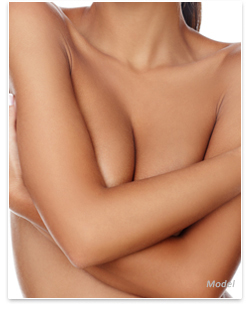 A Breast Lift can reduce sagging breasts achieving shapelier and firmer breasts. Many times, a breast lift is performed in conjunction with a breast reduction or breast augmentation procedure.
Ideal Breast Lift Candidate
A breast lift (mastopexy) is designed to enhance an individual's appearance, which lends to his/her self-confidence.
The best candidate for a breast lift procedure is:
At least 18 years of age
In good physical and emotional health
Realistic about what the breast lift procedure can accomplish
Knowledgeable as to what the breast lift procedure entails
Breast Lift Recovery
Most patients experience some discomfort following their breast lift procedure. This could include bruising, swelling and itching. The pain associated with a breast lift usually diminishes quickly, within a few days following the breast lift procedure.
Patients should avoid bending for several days following their breast lift surgery. Patients need to take at least 7 days off work. For at least three weeks, the patient needs to avoid lifting heavy objects. Some patients are given a support bra to wear over their gauze bandages for the duration their breast lift recovery.
While patients may experience some discomfort following their breast lift procedure, it is usually minor. Some patients experience a temporary heightening or loss of sensation around their areola and nipple. This usually dissipates after just a few days.

---
#3: Facelift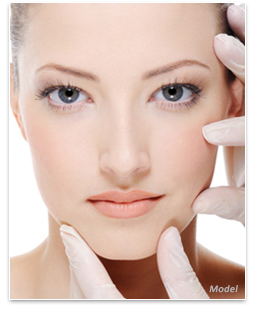 A Facelift can reduce or remove the appearance of sagging skin and wrinkles on the face that occur due to the aging process. With a traditional facelift, the skin is lifted allowing Dr. Roudner to tighten the skin and tissues underneath. Once complete, he can reposition the skin smoothly over the face.
Ideal Facelift Candidate
A facelift candidate must be:
Realistic about what a facelift can accomplish
Emotionally stable
In good health
Able to fully understand the facelift procedure
Facelift Recovery
Following a facelift, patients sometimes experience nausea or a headache. The patient's face is covered with a large, soft dressing. This bandage usually remains on the face for first day and exchanged for lighter dressings for five days. After the removal of the bandage, an elastic covering is put over the face. This covering contains and reducing swelling. Dr. Roudner will remove the drains placed at surgery in the first postoperative day.
A patient may experience localized pain or discomfort in the face following his/her facelift procedure. Dr. Roudner may give the patient prescription medication or recommend an over the counter medication for pain.
Within 24 to 48 hours following the facelift surgery, a patient may experience a substantial amount of swelling and bruising. These are part of the body's natural healing process and are normal. These symptoms usually last approximately two to four weeks. Dr. Roudner may recommend the use of ice to help reduce swelling on the face following a facelift procedure.
During Your Recovery from Facelift Surgery:
Patients should not flex their neck, massage their face, turn, or tilt their head excessively during the first week of facelift recovery.
Strenuous lifting or exercising should be avoided for at least a month. Severe strain could cause bleeding and lead to infection.
Alcohol consumption, smoking and smoke filled rooms must be avoided during the healing process as this retards the ability for cells to regenerate. This could lead to red scarring and separation of the tissue.
Direct sunlight must be avoided as the slightest sunburn could complicate or increasing swelling leading to unwanted skin discoloration.
Elevation of the face during sleeping the first two weeks is necessary.
---
#4: Breast Augmentation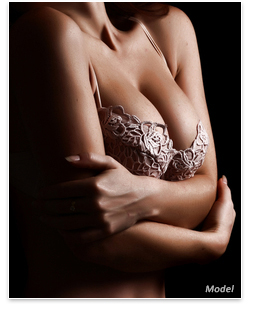 The motivations for women who desire a Breast Augmentation (augmentation mammoplasty) vary; however, the main reasons include that her breasts are uneven, too small or she wants the shape and size of her breasts to be more appealing after pregnancy or significant weight loss.
A breast augmentation can:
Enhance the size and shape of the breasts
Restore the breasts following breast surgery (e.g., mastectomy)
Enhance the contour of the body
Improve one's appearance following weight loss and/or pregnancy
Best Candidates for Breast Augmentation Surgery
Women who have realistic expectations as to what a breast augmentation procedure can do for them are ideal candidates for breast augmentation surgery.
Candidates should be:
At least 18 years old
Physically healthy
Emotionally stable
As well as women who:
Are not pregnant
Are not breast-feeding
Have breasts with less volume and stretched skin
Breast Augmentation Recovery
Recovery depends on the type of breast augmentation Dr. Roudner performs. Discomfort for the breast augmentation under the muscle typically lasts approximately two weeks.
For the first two weeks, you will not be able to lift your children. You will also need assistance with physical work at your job and housework. Vigorous exercises are to be avoided for six weeks.
You can return to a sedentary job or desk job after 5 days.
Dr. Roudner uses the innovative Keller Funnel technique for your breast augmentation procedure, to reduce the implants contact with the gloves or skin reduce bacterial contamination and traumatic insertion of the implant.

---
#5: Mommy Makeover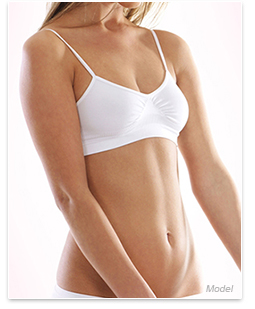 A Mommy Makeover procedure is ideal for women who have completed their family and do not plan to become pregnant in the future. A mommy makeover consists of several procedures tailored to address issues related to pregnancy and breast-feeding.
These procedures include:
Tummy tuck
Breast augmentation and/or a breast lift procedure
Liposuction or other body contouring procedures
Ideal Mommy Makeover Candidates
An ideal candidate is:
Physically and emotionally healthy
Not and does not intend to become pregnant
Not breast-feeding
Realistic as to what the mommy makeover procedures can accomplish for her
Mommy Makeover Recovery
Recovery from a mommy makeover will depend on the procedures Dr. Roudner performs. Once you have decided which procedures you would like, you can find out more about the recovery processes by visiting those areas on Dr. Roudner's site.
Dr. Tal Roudner is one of the top Plastic and Reconstructive surgeons in Miami. Dr. Roudner and his staff are committed to helping their patients through every step of their cosmetic procedures. If you are interested in any kind of cosmetic surgery, contact Dr. Roudner's Miami office today.
View our Before & After Photo Gallery

(Click to view our Before & After Photos)